Naturaleza Encendida Madrid 2023: Everything You Need to Know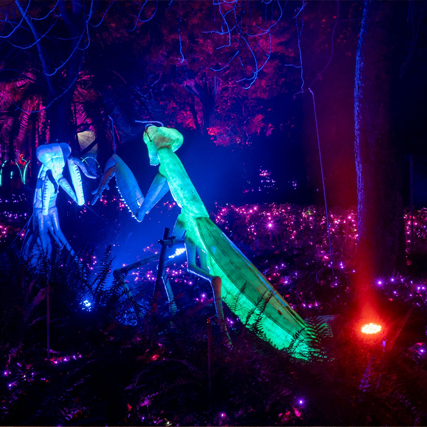 Madrid is getting ready to host one of the most anticipated events of the year: "Naturaleza Encendida 2023." This festival combines the magic of lighting with a strong focus on sustainability and a connection with nature. In this article, we will explore what you can expect from this exciting experience.
A Unique Festival of Lights
"Naturaleza Encendida 2023" promises to be a festival of lights like no other. Organizers have gathered renowned international artists and designers to create luminous installations that will transform the natural spaces of Madrid into a spectacle of dazzling colors and visual effects.
Activities for the Whole Family
The festival is not limited to admiring the lights. There will be activities for all ages, from educational sustainability workshops to live music and sustainable gastronomic options. "Naturaleza Encendida" is an inclusive event that aims to engage the Madrid community.
A Celebration of Nature
"Naturaleza Encendida Madrid 2023" promises to be a celebration of the beauty of nature, human creativity, and sustainability. If you are in Madrid during these dates, don't miss the opportunity to be a part of this unique event that will leave a lasting impression on your heart and mind.
INSECTOS: Naturaleza Encendida in Madrid 2023
Madrid is gearing up to host one of the most beloved events of the Madrid Christmas season, and this year, "Naturaleza Encendida" is moving its magical show to the picturesque Enrique Tierno Galván Park. The iconic "lights of the Royal Botanical Garden" return with a new edition titled "INSECTOS."
Immerse yourself in the experience of metamorphosis as you walk through a dreamlike path surrounded by bees, butterflies, dragonflies, and an abundance of dazzling lights. Moments of enchantment await you as you discover a fantastic world inhabited by majestic butterflies, tunnels of light with tireless bees, giant dragonflies, dazzling flowers, and beetles that shine in a thousand colors.
Don't miss this hypnotic journey where imagination ignites as the sun sets and the magic of "INSECTOS" illuminates Madrid. A stroll that will transport you to a charming universe that only the Madrid Christmas season can offer.
When is Naturaleza Encendida 2023 taking place?
We invite you to visit us at Naturaleza Encendida Madrid 2023 from November 21, 2023, to January 21, 2024. During this period, you can immerse yourself in the magic of our event and enjoy the dazzling lighting installations adorning Enrique Tierno Galván Park. However, please note that on December 24 and 31, due to the Christmas festivities, Naturaleza Encendida will be closed. We encourage you to plan your visit on alternative dates to avoid missing this unique experience.
What are the opening hours of Naturaleza Encendida 2023?
From 6:00 pm to 10:45 pm. Last entry at 11:00 pm.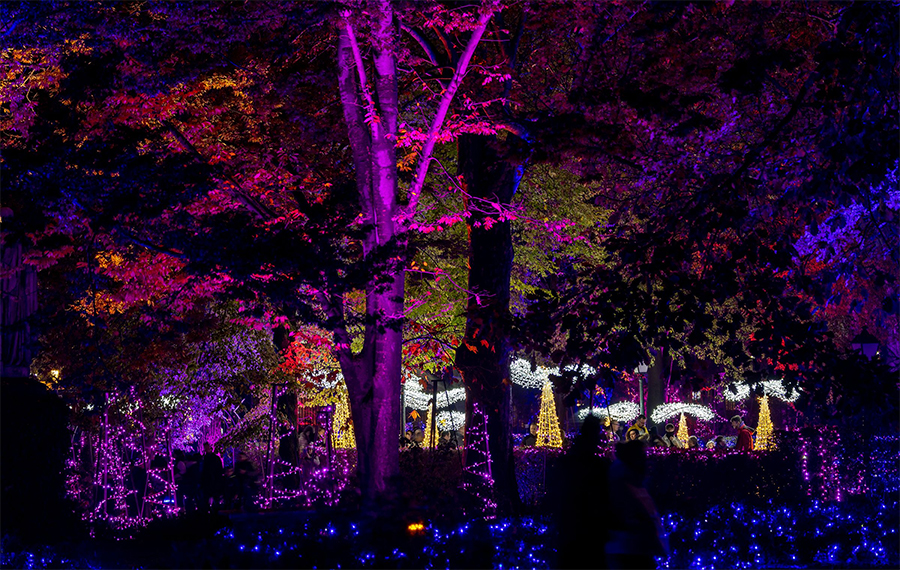 How long is the tour duration?
The visit lasts approximately 45 minutes.
When do Naturaleza Encendida tickets go on sale?
Tickets will be available on the official website starting from November 7. Due to the expected high demand, you can join the waiting list.
Website: naturalezaencendida.com
Where to sleep in Madrid to see Naturaleza Encendida 2023?
If your passion is night lighting and you want to see the Christmas lights 2023, from SmartRental we offer you our network of luxury aparthotels in the heart of Gran Via in Madrid:
SmartRental Gran Vía Centric and SmartRental Gran Vía Capital or Akeah Hotel. We also have a new SmartRental Reina Sofia building.
Do you need more information? Contact us at:
Or book online here