Ozzy Osbourne and Judas Priest concert
Ozzy Osbourne concert
With 71 years old, Ozzy Osbourne is still a rock legend, heavy metal pioneer and one of the most renowned vocalists of this type of music. Now that his carreer's turning 50, his widely expected tour has a stop in Madrid together with the famous group Judas Priest. If you're an Ozzy Osbourne fan, start to prepare your trip as you're still in time to enjoy this emblematic concert.
Schedule and tickets for the Judas Priest and Ozzy Osbourne concert
The chosen venue for this unique concert in Spain in his 2020 tour is Palacio de Deportes de Madrid, also known as Wizink Center.
The WiZink Center is located in Avenida Felipe II, right in the Salamanca neighbourhood, one of the most central points in the city. Arriving there will be very easy for everyone.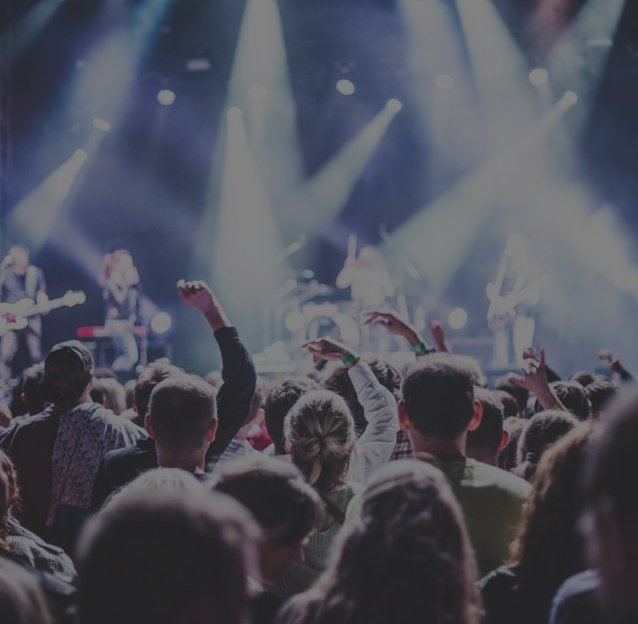 If you're staying in the center, you can arrive in just around 20 minutes using line number 2. There's also buses that take you to the venue, and you can also arrive by taxi or by car. There's a public parking underneath, and several private parkings in the surroundings.
The date, that was expected to be on March 2020, has been postponed until the 22nd of November of 2020, for the singer's health reasons.
There's still no information on opening hours, although it will be around 8PM, with an amazing beginning brought by the guest artist Judas Priest, leaving the stage for Ozzy Osbourne around 9:40PM (Times to be confirmed)
You can still buy tickets. The prices range between 56€ and 1,500€ according to the location.
The Prince of Darkness in concert.
Ozzy Osbourne has programmed this new tour named "No more tours 2" celebrating Heavy Metal's 5th decade, starting in both his homeland and of Judas Priest; the United Kingdom. Judas Priest, together with Ozzy Osbourne are a referent in the Heavy Metal genre, are acknowledged by the critics and have been awarded with a wide variety of prices for their work.
This new tour is notably expected, due to the health problems of the singer that was forced to postpone and kept many of his fans on tenterhooks. In the end, the new dates were set, and the organisation confirmed the original tickets were valid for the new date.
Ozzy Osbourne will present his new disc "Ordinary Man" the first since his latest solo album in 2010, a true privilege for his fans.
Plans for the weekend in Madrid
The concert will take place on Sunday November the 22nd, an ideal excuse to come to spend your whole weekend in Madrid and enjoy the city.
Both if you know the city, of if it's the first time you visit it, you will surely find everything you need to make the most out of your weekend: leisure, culture, gastronomy, unwinding… you can enjoy a route through the centre of Madrid, visiting the most emblematic places, such as Plaza de España or Puerta del Sol; take a break in one of the many squares enjoying an appetiser; taste the Spanish gastronomy, from the most classical dishes to the newest concepts in one of the thousands of restaurants or markets you will find in the city. And if you still have any strengths left, discover the famous local nightlife.
Accomodation in Madrid
If you're looking for accommodation for that weekend, Madrid offers a wide variety of choices. However, we highly recommend you look for something in the center, giving you the opportunity of properly enjoying the life of the city, and making it easier for you to arrive where you want to go.
From SmartRental, we suggest you take a look at some of our apartments in the center of the city. You can choose between our Puerta del Sol, Chueca, Atocha, La Latina or Gran Vía apartments.
An apartment is a very comfortable option and gives you all the flexibility and freedom of coming and going when you please, with some services that even a hotel doesn't have, such as a fully equipped kitchen, or even a washing machine!
At SmartRental you will find studios and 1,2 and 3 bedroom apartments so you can choose the one that suits you best, coming alone, or with your friends of family to enjoy the concert. All of them are furnished, and have a double room, private bathroom, and a living room with a double sofa-bed and TV. In addition to this, they have a fully equipped kitchen, washing machine, iron, heating and free WIFI.
If you still have any doubts, you can contact us using our SmartRental website, or through our phone (+34) 910 284 776 and we will help you in anything we can. There's no excuses to avoid one of the most authentic concerts of the year!