The Mago Pop, new dates in Madrid, plans for the whole family
The famous magician repeats in Madrid. With his show Nothing is impossible em> we can enjoy his amazing tricks in a new appointment with Antonio Diaz.
You have the opportunity to see how the Mago Pop has earned the reputation of being one of the best magicians in the world. A magic recital that increases in its difficulty in a function full of emotions and tricks that will delight the smaller and not so small.
Detalles:
Where: Teatro Rialto, Street Gran Vía 54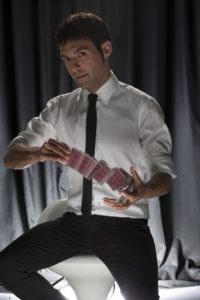 Dates: September 29 to November 5
More info: http://www.lagranilusion.com/
El Mago Pop
Antonio Diaz, Mago Pop, has been announced thanks to the DMAX channel that has catapulted his career until now, being a success in countries coo Mexico, Argentina, USA, Italy, France ….
Behind him, the illusionist has reccordio more than 150 countries and has successes as a shate deñ 4.8% that translate into more than 810,000 spectators of his program of magic and magic.
An intimate show full of affection causes that has been seen by more than 450,000 people in Madrid. The box office magician has among his exploits to surprise Stephen Hawking with his skilful tricks. If you still need more information about the wizard do not hesitate to visit his website or search for his videos.