Visit the Royal Botanical Garden of Madrid
The Royal Botanical Garden of Madrid is a unique spot in the city. One of those places where we can dismiss from our minds all the rush, cars, tall buildings… an oasis of peace in Madrid we recommend today from Madrid Smart Rentals.
The site
First opened in 1755 by the Royal Order of Ferdinand VI, today, it belongs to the CSIC. Originally, it had more than 2,000 different plants, picked up throughout the Iberian Peninsula, and as a cooperation between the institution and other European botanical gardens.
In this first phase, three stepped terraces where built, and plants in the spectacular building where arranged. After several previous ones, the last reorganization took place in the year 2005, extending one hectare of the grounds.
The garden these days
Nowadays, the botanical garden of the capital of Spain, holds approximately 5,000 different species of plants, flowers, trees and bushes. In addition to the plants and live trees exhibits, the Garden holds an ample selection of herbs and a very complete archive and botanical library.
The botanical garden of Madrid not only has the task of informing; it also has a very important investigative work.
Related activities
In this site, you can enjoy a very peaceful and special moment of relaxation, visiting on your own the different open-air exhibits, or even with the aid of a guided tour.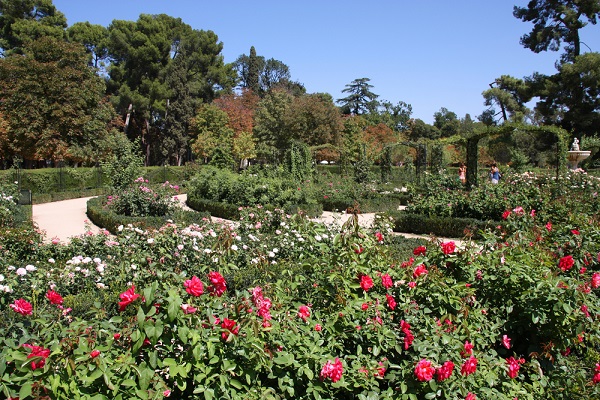 At the same time, various events not related to plants or trees take place. The Royal Botanical Garden of Madrid programs classical music concerts, cooking classes, bird ringing courses, educational mycology activities, special visits and courses for schools and children…
An ideal setting to get lost for a couple of hours, detoxing breathing some pure air, and where you can make plans with the whole family. If you have a visit to the city in mind, our apartments in the centre of Madrid have everything you might need. The freedom of an individual apartment, together with the comfort of an hotel.
If you want more information about our touristic apartments in the centre of Madrid, contact us.