The best sunsets in Ibiza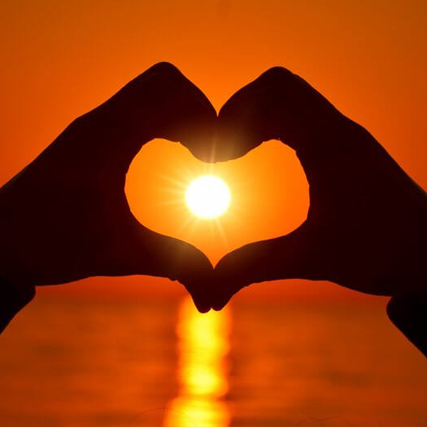 Besides being famous for its vibrant nightlife and beautiful beaches, Ibiza is a natural paradise that offers some of the most beautiful sunsets from incredible viewpoints.
Watching the sunset in Ibiza is an experience you can't miss as a traveler. Get ready to live one of the most special moments watching how the sun leave with a spectacle of colors that illuminates the sky and sea.
What is the sunset time in Ibiza?
The time of sunset in Ibiza varies a couple of hours depending on the time of the year. The sun sets around 8:15h in summer, when the days are longer, and goes down around 21:30h in winter.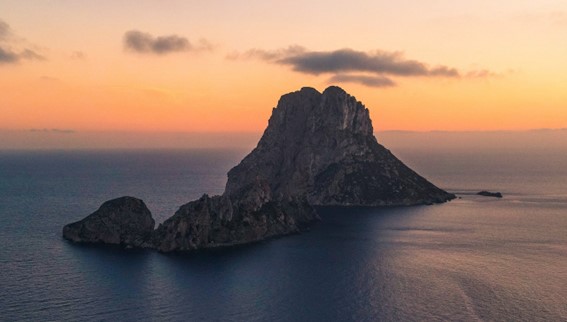 Where to see the sunset in Ibiza?
Cala Bou
Among the most outstanding places to watch the sunsets in Ibiza is Cala Bou, a small and picturesque cove located on the west coast of Ibiza. Although it is not as famous as some of the busiest beaches on the island, it is a perfect place for those looking for a quieter and more relaxing experience, especially when the sun begins to descend over the sea.
Café del Mar
This iconic bar in San Antonio is world famous for its relaxed atmosphere and chill-out music. It offers one of the most iconic sunset experiences in Ibiza. As the sun sets over the horizon, you can enjoy soft music and a glass of your favorite drink.
Benirràs
In the north of the island, the cove of Benirràs is known for its vibrant sunsets. The live drums that resonate on the beach attract a diverse crowd and create a unique atmosphere to witness the sunset.
Es Vedrà
This mysterious rocky island off the southwest coast is an ideal place to watch the Ibiza sunset in a stunning natural setting. Es Vedrà adds a touch of mysticism to the experience, as it is believed to be linked to paranormal phenomena and positive energy.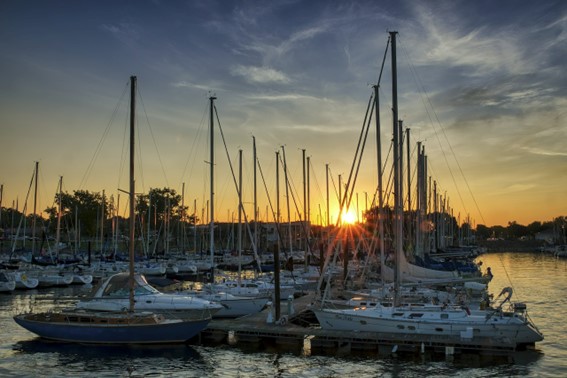 Cala Conta
The sunset in Cala Conta offers you a unique perspective of the sunset over the sea, a sight not to be missed during your stay. If you come to see this spectacle, do not forget your camera to capture an image that will leave you speechless. Considered one of the best coves of Ibiza, from Cala Conta you can make boat trips to see the sunset from the sea.Final del formulario
Fall in love with the sunsets in Ibiza
After watching the best sunsets in Ibiza, you will find the best rest at Hotel Rosamar Ibiza Adults Only, a holiday hotel in Ibiza located just in front of Cala Bou and Cala Pinet, with a privileged location to enjoy the sun and the sea.
Our adults only hotel in Ibiza offers you a variety of services including an outdoor pool with Balinese beds, pool bar, gym, buffet breakfast and restaurant, all in the tranquility of an adults only accommodation.
Book your stay at Rosamar Ibiza!