Sorolla Museum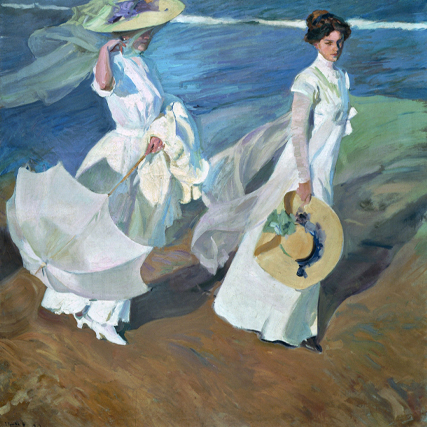 Exploring Impressionist Beauty at the Sorolla Museum in Madrid
Madrid is a city rich in culture and art, with a diverse range of museums covering various styles and eras. One of the most surprising treasures you can find in the Spanish capital is the Sorolla Museum, a place that pays tribute to the work of one of the most prominent Spanish Impressionist painters, Joaquín Sorolla y Bastida. This museum is a hidden gem in the heart of Madrid, allowing visitors to immerse themselves in the world of Impressionism and appreciate the beauty of light, color, and life through Sorolla's eyes.
A Glimpse into the Life and Work of Joaquín Sorolla
Joaquín Sorolla (1863-1923) was a master at capturing light and atmosphere in his paintings. His works are characterized by his ability to capture fleeting moments and the beauty of everyday life. Sorolla is known for his portraits, landscapes, and beach scenes, where sunlight plays a fundamental role in creating a unique atmosphere.
The Sorolla Museum: A Peaceful Oasis in Madrid
The Sorolla Museum is located in what was the home and studio of the artist himself. This historic neo-Moorish-style building, constructed in 1911, is a masterpiece in its own right and provides a perfect setting for Sorolla's works. The museum houses an extensive collection of the artist's works, including oils, drawings, sculptures, and photographs from his personal and artistic life.
Upon entering the museum, visitors are greeted by a beautiful garden that reflects Sorolla's love for nature. The tranquil and serene atmosphere of the garden invites visitors to relax before venturing into the house, where rooms are adorned with Sorolla's masterpieces that tell the story of his life and artistic evolution.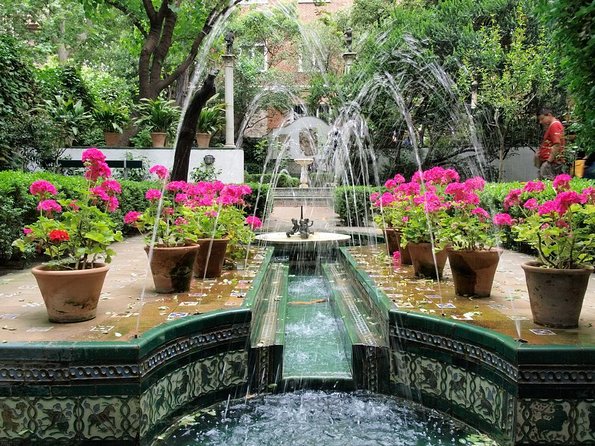 Highlights of the Collection
The Sorolla Museum's collection offers a window into Sorolla's career over the years. Among the most prominent works are:
"Walk along the Seashore": One of Sorolla's most iconic works that captures the joy and luminosity of a day at the beach.
Portraits of the Sorolla Family: Sorolla was a skilled portraitist, and his portraits of his wife and children reveal his deep love for his family.
"Vision of Spain": A series of 14 murals commissioned by the Hispanic Society of America, depicting various regions of Spain in a stunning display of color and detail.
Programming and Events
The Sorolla Museum is not just a place to enjoy the artist's works but also offers a varied program of cultural events and activities. From temporary exhibitions to concerts, lectures, and workshops, the museum seeks to enrich visitors' experiences and foster an appreciation for art and culture.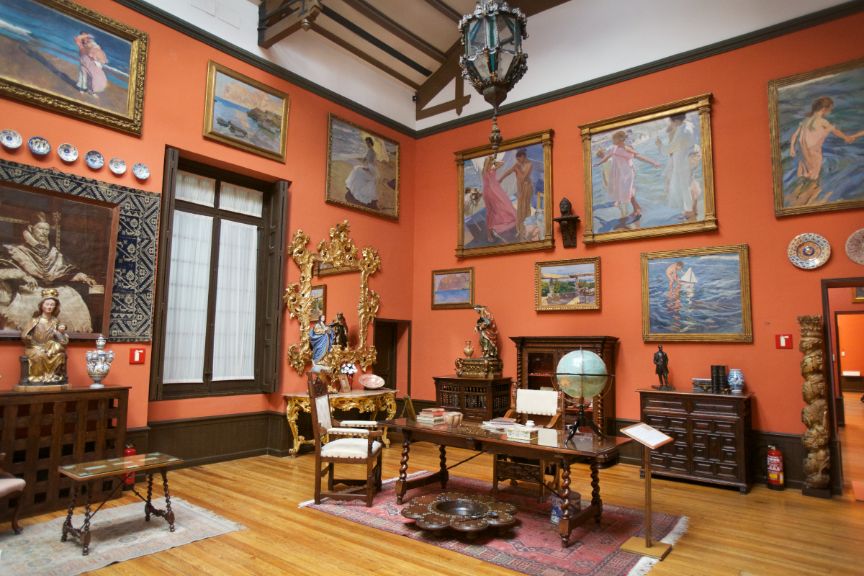 Practical Information
Address: Paseo del General Martínez Campos, 37, 28010 Madrid, Spain.
Opening Hours: The museum has varying hours depending on the season, so it is advisable to check updated information on its official website before planning your visit.
Admission Price: General admission is affordable, and discounts are available for students, seniors, and groups.
The Sorolla Museum is a must-visit for art and beauty enthusiasts. It offers a unique opportunity to delve into the mind and world of Joaquín Sorolla, one of the great artists of Spanish Impressionism. Immerse yourself in light, color, and life in this special corner of Madrid and discover why Sorolla remains an endless source of inspiration for generations of art lovers worldwide.
Sorolla's Paintings in Madrid
Madrid is an essential destination for art lovers, and one of the city's artistic gems is the Sorolla Museum. This museum, located in the former residence of the artist Joaquín Sorolla, houses an exceptional collection of his masterpieces. Through Sorolla's canvases, visitors can travel back in time and experience the beauty and luminosity of Spanish Impressionism.
Below, we highlight some of Sorolla's most outstanding paintings that you can enjoy in Madrid:
"A Stroll by the Seashore": This iconic painting is one of Sorolla's best-known works. It captures the scene of a family enjoying a day at the beach, with waves gently breaking on the shore. The sunlight reflecting on the sand and water creates a feeling of freshness and vitality. It is a perfect example of Sorolla's style and his ability to capture the atmosphere of a moment.
"Children on the Beach": Another painting that showcases Sorolla's skill in capturing the innocence and joy of childhood. In this work, we see children playing on the seashore under the warm sun. The vibrant color palette and attention to detail in representing the light make this painting a visual delight.
"The Garden of the Sorolla House": The artist's own garden was a source of inspiration for him. In this painting, Sorolla portrays his beautiful garden in Madrid, filled with flowers and lush vegetation. The light filtering through the trees and the soft shadows add depth and life to the scene.
"Vision of Spain": This set of murals is a monumental masterpiece in the Sorolla Museum. Sorolla was commissioned by the Hispanic Society of America to create these murals, depicting various regions of Spain with a profusion of color and detail. Each mural is a work of art in itself and offers a stunning glimpse of the geographical and cultural diversity of Spain.
Portraits of the Sorolla Family: In addition to his landscapes and beach scenes, Sorolla was also a skilled portraitist. In the museum, you can admire portraits of his wife Clotilde and his children, which reveal not only his technical prowess but also his love for his family.
The Sorolla Museum in Madrid is a place where visitors can immerse themselves in the work of this great Spanish artist. Through his paintings, Sorolla transports us to a world of light, color, and beauty, allowing us to appreciate the life and culture of his time. If you find yourself in Madrid and have an interest in Impressionist art, you must visit this museum and enjoy the art of Joaquín Sorolla.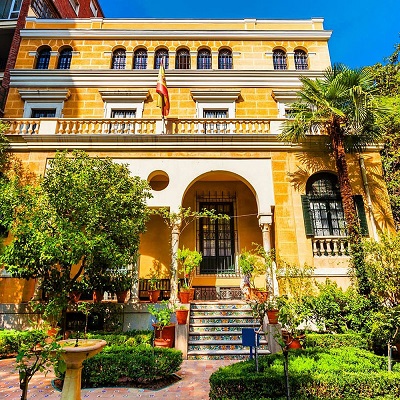 Where to sleep next to Sorolla Museum
If you want to sleep in Madrid, SmartRental offers you our network of luxury aparthotels in the heart of Madrid's Gran Vía: SmartRental Gran Vía Centric and SmartRental Gran Vía Capital or Akeah Hotel. We also have a new SmartRental Reina Sofia building.
Do you need more information? Contact us at:
Or book online here