SOLO Collection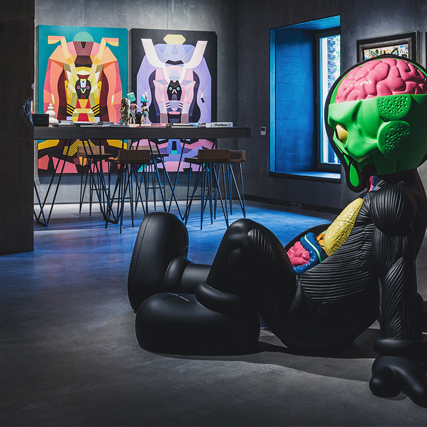 SOLO Collection: An expansive and diverse creative ecosystem.
SOLO Collection stands as a global artistic initiative rooted in Madrid, dedicated to nurturing, championing, and disseminating contemporary artistry. This endeavor, initiated over seven years ago, finds its foundation in the combined efforts of Spanish visionaries Ana Gervás and David Cantolla, with the SOLO Museum and its curated collection forming the central pillars of this creative journey.
The SOLO Collection, comprising nearly 900 pieces, casts a brilliant light on the intricate web of interconnections weaving across time and geography, linking diverse creative, cultural, and aesthetic movements. Spanning a spectrum that encompasses figurative painting to kinetic sculpture, from sound art to cutting-edge new media and AI-generated artwork, Colección SOLO assembles a mosaic of over 270 artists, hailing from an expanding array of nations and artistic traditions. Esteemed luminaries share the stage with rising stars, mirroring the collection's unwavering dedication to emerging talents and pioneering modalities, including the captivating realm of AI art.
The Collection
The SOLO Collection finds its home at Espacio SOLO, a museum nestled in the vibrant Puerta de Alcalá district of Madrid. This architectural gem, envisioned by the acclaimed architect Juan Herreros and honored with the prestigious Madrid College of Architects Award in 2018, was conceived in tandem with the collection's growth, designed as a dynamic and adaptable environment from its very inception.
With its labyrinthine design, Espacio SOLO beckons visitors to immerse themselves in a captivating journey through its intricate structure and the captivating artworks featured in the collection's exhibition program.
Strategically situated in the heart of Madrid, Espacio SOLO stands proudly as an integral part of the city's renowned "art mile," alongside the Prado, Reina Sofia, and Thyssen-Bornemisza museums.
Importantly, access to Espacio SOLO is completely free, inviting art enthusiasts and curious wanderers to explore its treasures without restraint.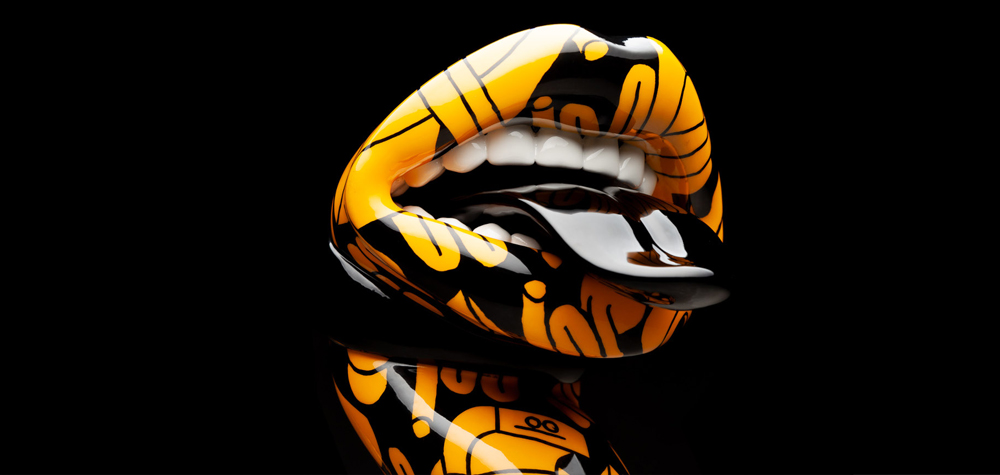 Espacio SOLO Museum
The SOLO patronage endeavor encompasses a wide array of initiatives aimed at bolstering the realms of art and culture. These initiatives encompass commissioned artworks, global accolades, yearly grants, printed publications, and tailor-made support programs tailored to artists' needs and aspirations.
In the realm of new media creation, SOLO champions innovation through a distinctive initiative known as Onkaos. This initiative extends valuable, hands-on support to visionary artists like Mario Klingemann, an eminent trailblazer in the realm of AI-generated art, as well as the Dutch collective SMACK, as they continue to push the boundaries of artistic expression.
Artists Support
The SOLO patronage initiative spans a multitude of endeavors dedicated to fostering the arts and culture. This encompasses commissioned pieces, international recognitions, yearly grants, published works, and personalized artist support initiatives.
SOLO actively champions the realm of new media creation via its Onkaos program, providing tangible, hands-on support to visionary artists like Mario Klingemann, a trailblazing figure in the global AI art landscape, and the Dutch collective SMACK, as they explore the frontiers of artistic innovation.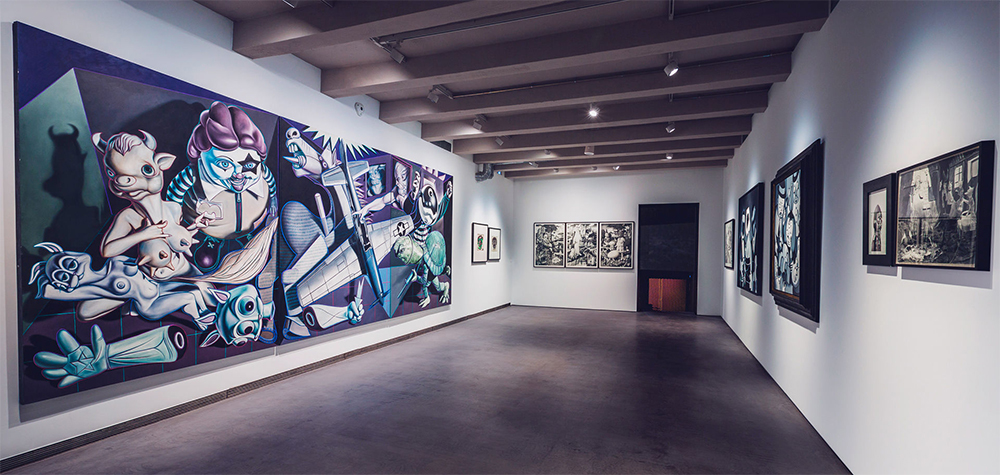 Booking your visit to SOLO Collection
All visits are guided, available in both Spanish and English, and typically span around 50 minutes. We greatly appreciate punctuality, with a maximum 15-minute grace period from the scheduled start time for latecomers; beyond this window, joining the ongoing visit won't be possible.
Reservations usually open one week ahead of the desired visit date. Upon booking, an email containing a registration form will be dispatched to all museum attendees.
For the sake of artwork preservation, we kindly request visitors to refrain from bringing large bags and umbrellas into the premises, as they can pose risks to the exhibits. In addition, to maintain the integrity of the artworks and display cases, we kindly ask visitors not to touch them.
For private tours or inquiries regarding visits in alternative languages, please feel free to reach out to us via email at visitas@coleccionsolo.com.
PLAZA DE LA INDEPENDENCIA 5 · 28001 · MADRID, SPAIN
Where to sleep next to SOLO coleccion
If you want to sleep in Madrid, SmartRental offers you our network of luxury aparthotels in the heart of Madrid's Gran Vía: SmartRental Gran Vía Centric and SmartRental Gran Vía Capital or Akeah Hotel. We also have a new SmartRental Reina Sofia building.
Do you need more information? Contact us at:
Or book online here