Shopping in Madrid | SmartRental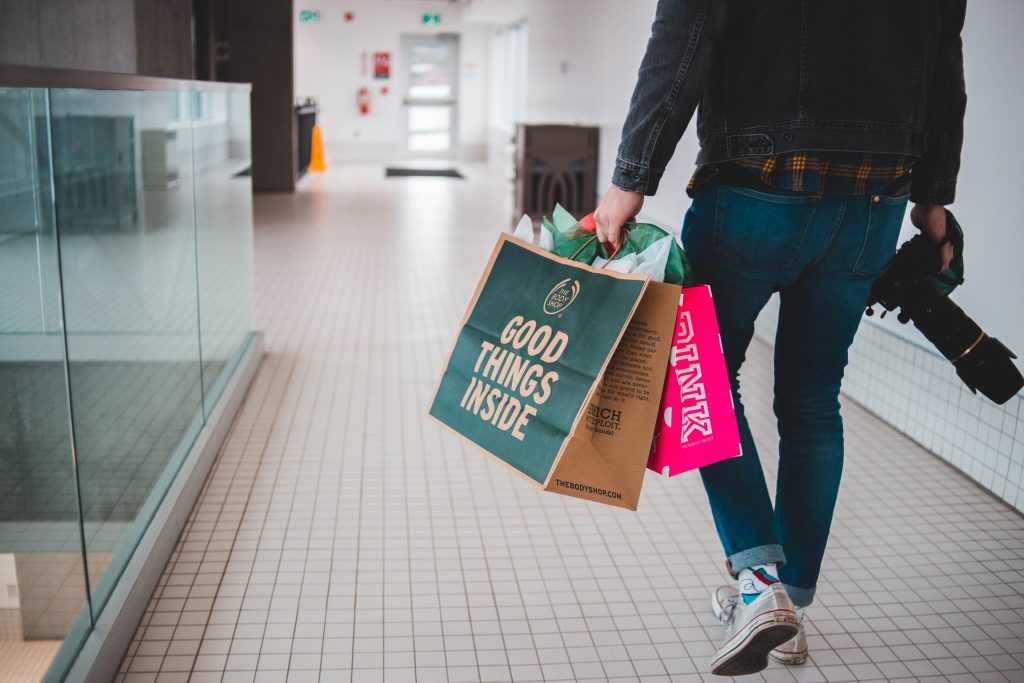 Madrid is a city with an enormous range of retail options and one of the shopping capitals of Europe. The city is home to all kinds of national and international brands, big brands, artisan shops and local businesses. The shopping options in Madrid are endless, so you're sure to find everything you need to suit your budget and tastes.
Shopping centres, open-air shopping, quirky shops… Madrid has everything for shopping lovers. Find out more!
Where to go shopping in Madrid?
Shopping in Madrid is a must for any tourist. If you're planning a trip to the capital, and you don't want to miss out on the shopping, take note of the following areas in Madrid:
Find everything in the Gran Vía and Preciados streets
In the area of Calle Preciados and Gran Vía you will find the shopping heart of Madrid, with the world's leading fashion and accessory brands. If you want to shop conveniently within a small radius and everything you need just a few minutes' walk away, we recommend you visit these streets in the centre.
Gran Vía is Madrid's main artery and a must for shopping in Madrid. H&M, Zara, Primark, Nike, Huawei… the most sought-after brands in the world are on this avenue, where shops are open all day until 10 pm. Nearby are the almost parallel streets of Preciados and Carmen, where you'll find all the essential shops and El Corte Inglés department store.
Exclusivity and luxury in Calle Serrano
If you love luxury and have a generous budget, you can't miss Madrid's Golden Mile, the Serrano Street in Salamanca neighbourhood. Here you will find the most important fashion and jewellery brands in the world, such as Loewe, Louis Vuitton, Chanel, Cartier, and Tiffany.
El Rastro, the great flea market of Madrid
You think you cannot find something until you spot it at El Rastro. This bustling street market hosts hundreds of sellers of handmade products, clothes and accessories, vintage furniture and household items, records, antiques… A true paradise for lovers of traditional shopping and bargaining.
Explore vintage in Malasaña
The Malasaña neighbourhood is the shopping area in Madrid par excellence for vintage fashion enthusiasts. Its streets are full of second-hand shops such as Magpie, Templo de Susu or Flamingos Vintage Kilo, a shop where you can buy by weight. There are also all kinds of independent designer shops, specialized bookshops, and concept-stores. It is also one of the liveliest areas of Madrid, so you can take advantage of your visit by hanging out in a bar and enjoying a beer and some tapas.
Discover the best shopping areas in Madrid
If you are planning your next trip to Madrid, we invite you to stay in SmartRental's tourist apartments. We have an optimal location in the best neighbourhoods of the capital, from where you will be able to explore the best shopping areas of Madrid without travelling too far.
Discover all our rental apartments in Madrid center, in the area of Gran Vía and Puerta del Sol, and also in Atocha, La Latina and Chueca. Our accommodations come fully equipped and are suitable for families, groups of friends or couples. Choose the one that best suits your needs and start preparing your trip.
Book your stay on our website with the best price guaranteed!