Parliament of Budapest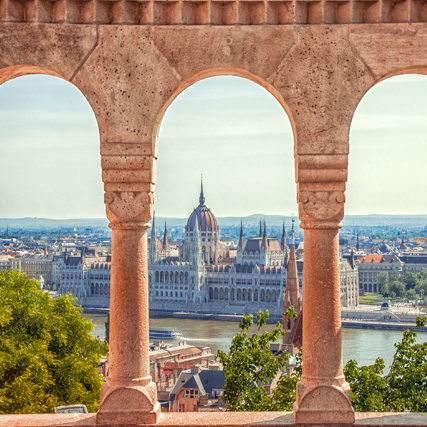 The Fascinating Parliament of Budapest
Budapest, the jewel of Hungary, is a city that captivates travelers with its rich history, stunning architecture, and vibrant cultural scene. One of the highlights of the city is the majestic Parliament of Budapest. In this article, we will explore this iconic building and many other attractions that make Budapest a must-visit destination for travel enthusiasts.
Discovering Budapest
Before delving into the details of the Parliament of Budapest, it's important to learn more about this charming city.
Budapest: The Pearl of the Danube
Budapest is the capital and the largest city in Hungary, located in the heart of Central Europe. Divided by the majestic Danube River, Budapest consists of two historic parts: Buda and Pest, which merged in 1873 to form the city we know today.
Exploring the Parliament of Budapest
History and Architecture
The Parliament of Budapest, also known as the Hungarian Parliament, is one of Europe's most iconic buildings. Built in the neo-Gothic style, this imposing structure stands on the banks of the Danube River, offering stunning views from both sides of the river.
A Royal Legacy
The Parliament was inaugurated in 1902 and has since been the home of the National Assembly of Hungary. Its architectural design is a showcase of the country's rich history, and its ornate facade and towering spires make it a monument worthy of admiration.
Exploring the Interior
The interior of the Parliament of Budapest is equally impressive. Visitors can wander through marble-adorned halls, admire stained glass windows, and marvel at the grand main staircase. Additionally, one of the main attractions is the Crown of Saint Stephen, which is housed in the building and holds significant symbolism for the Hungarian nation.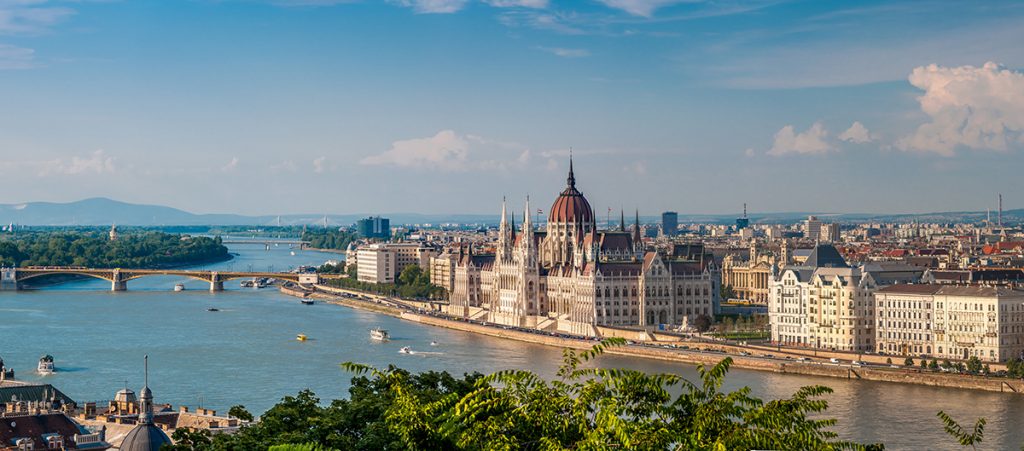 Visiting the Parliament
Hours and Tickets
The Parliament of Budapest is open to visitors throughout the year, with specific schedules for guided tours. It is advisable to check the hours and fees before planning your visit, as they may vary depending on the season.
Tips for Your Visit
To make the most of your visit to the Parliament of Budapest, it is advisable to arrive early to avoid crowds. It is also recommended to book your tickets in advance, as this is one of the most popular destinations in the city.
Budapest: Beyond the Parliament
Traveling to Budapest
Preparations for Your Trip
If you are planning a trip to Budapest, it is important to consider some key aspects to ensure a seamless experience. From obtaining visas to local transportation, here are some useful tips.
Documentation and Visas
Citizens of the European Union do not need a visa to enter Hungary, but it is important to check visa requirements if you are coming from another country. Make sure you have a valid passport and consult the Hungarian embassy in your country for updated information.
Currency and Currency Exchange
The official currency of Hungary is the Hungarian Forint (HUF). Before traveling, it is recommended to exchange some money into HUF for initial expenses, although most tourist places also accept credit cards.
Transportation and Accommodation
Getting to Budapest
Budapest has an international airport, Ferenc Liszt International Airport (BUD), which serves as the gateway to the city. From the airport, you can reach the center of Budapest by taxi, bus, or train.
Accommodation
Budapest offers a wide variety of accommodation options, from luxury hotels to budget hostels and rental apartments. It is advisable to book your accommodation in advance, especially during the high tourist season.
At SmartRental we offer you the Grand Hotel Verdi Budapest, a fully renovated hotel in the city center.
Do you need more information? Contact us at:
Or book online here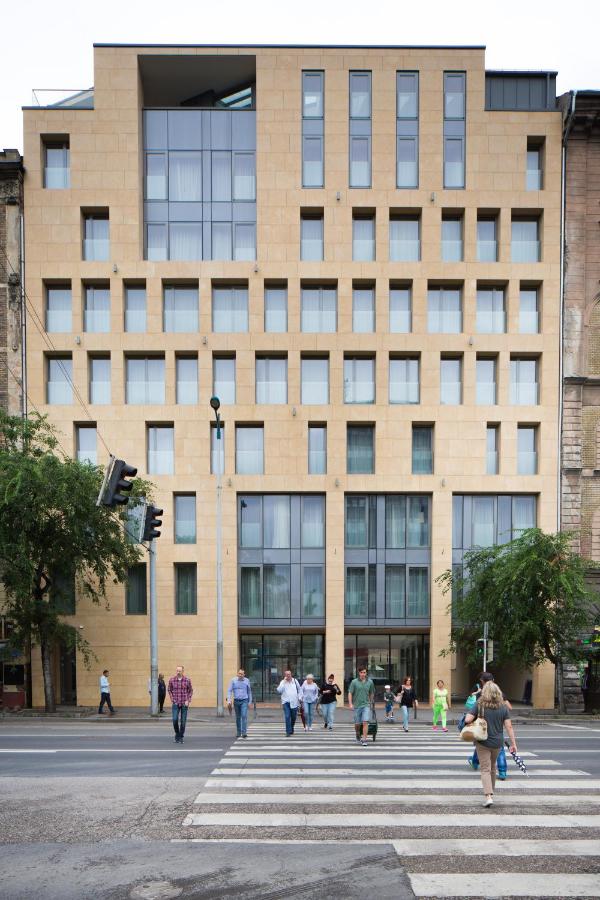 Exploring the Opera in Budapest
Hungarian National Opera
The Hungarian National Opera, located in the heart of Budapest, is another significant cultural attraction in the city. Founded in the 19th century, this majestic opera house is known for its impressive architecture and magnificent productions.
Schedule and Tickets
If you are a lover of classical music and opera, you cannot miss the opportunity to attend a performance at the Hungarian National Opera. Check the schedule and purchase your tickets in advance to enjoy a unique cultural experience.
Discover Margaret Island in Budapest
An Oasis on the Danube
Margaret Island, or Margitsziget in Hungarian, is an island located in the Danube River, in the heart of Budapest. This tranquil green oasis is a popular place to relax and escape the city's hustle and bustle.
Activities on Margaret Island
Stroll through beautiful gardens, enjoy a picnic by the lake, or explore medieval ruins on the island. Margaret Island offers a variety of outdoor activities and is a lovely place to visit throughout the seasons.
Heroes' Square: Celebrating Hungarian History
National Monument
Heroes' Square, or Hősök tere in Hungarian, is one of Budapest's most iconic locations. This impressive public space pays tribute to historical figures and leaders who played a significant role in Hungary's history.
Millennium Monument
The Millennium Monument, located in the center of Heroes' Square, is a magnificent monument that represents key moments in Hungarian history. This awe-inspiring structure includes statues of historical leaders, mythological figures, and scenes that reflect Hungary's heritage and identity.
Enjoying Hungarian Cuisine in Budapest
Traditional Hungarian Dishes
You can't visit Budapest without trying delicious Hungarian cuisine. Food in Hungary is hearty and rich in flavors, and there are several traditional dishes you must taste.
Goulash: The National Dish
Goulash is one of Hungary's most iconic dishes. This thick, aromatic soup is made with beef, paprika, and vegetables. It's served hot and is perfect for warming up during Budapest's cold winters.
Lángos: An Irresistible Snack
Lángos is a Hungarian delight consisting of deep-fried dough that is served hot and topped with a variety of ingredients like garlic, sour cream, and cheese. It's a popular choice among both visitors and locals.
Traditional Beverages
Don't miss the opportunity to try pálinka, a traditional Hungarian alcoholic beverage, or Tokaji wine, famous for being one of the world's finest sweet wines.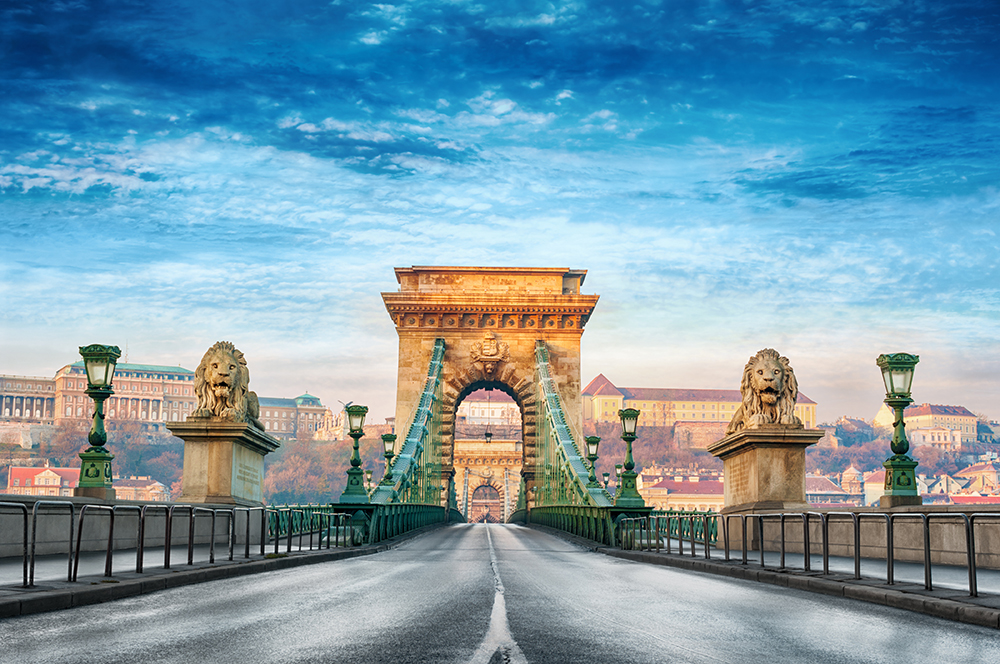 Recommended Restaurants
New York Café
The New York Café is one of Budapest's most famous cafés and a historic venue that has attracted intellectuals and artists for decades. In addition to enjoying coffee or cake, you can dine in their elegant restaurant and savor a unique culinary experience.
Gundel Restaurant
If you want to sample high-quality Hungarian dishes in an elegant setting, Gundel Restaurant is an excellent choice. This gourmet restaurant is renowned for its traditional Hungarian cuisine with a modern twist.
Nightlife in Budapest
Ruin Bars: A Unique Experience
Budapest is known for its vibrant nightlife, and "ruin bars" are a vital part of this scene. These unique bars are located in abandoned buildings and are decorated eclectically. They are ideal for enjoying creative cocktails and live music.
Szimpla Kert
Szimpla Kert is one of Budapest's most famous ruin bars and has been a favorite hangout for locals and tourists alike. With its relaxed atmosphere and extravagant décor, it's the perfect place for a fun night out.
Night Cruise on the Danube
An unforgettable experience in Budapest is a night cruise on the Danube River. During the cruise, you can enjoy panoramic views of the illuminated city, including the Parliament of Budapest, which looks even more impressive at night.
Budapest is a city that combines history, culture, architectural beauty, and exciting nightlife. From the impressive Parliament of Budapest to the rich Hungarian cuisine and the lively nightlife, there is something for everyone in this European city.
Whether you are planning a trip to Budapest or simply interested in learning more about this fascinating city, I hope this article has provided valuable information. Budapest, with its unique blend of tradition and modernity, is truly one of Europe's gems and a destination you cannot afford to miss. Pack your bags and get ready to discover the beauty of Budapest, the Pearl of the Danube!