Monet expo in Madrid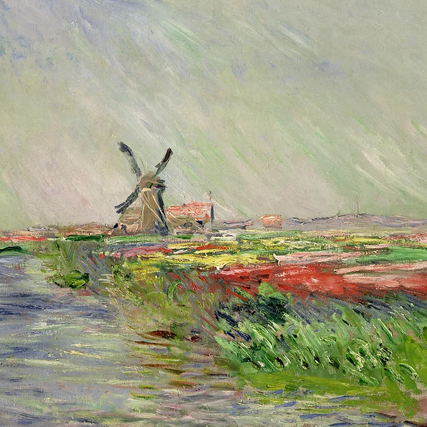 Claude Monet: The Master of Impressionism
Claude Monet, whose full name was Oscar-Claude Monet, is one of the most influential painters in the history of art. Born on 14 November 1840 in Paris, France, Monet left an indelible mark on the art world through his innovative interpretation of light, colour and nature. Known primarily as one of the founding fathers of the Impressionist movement, his work has left a lasting mark on artistic appreciation and visual culture.
Monet's Early Steps
Monet displayed an artistic talent from an early age, and his passion for painting led him to seek a formal education in art. Throughout his career, he studied at several art schools in Paris and worked under the tutelage of some of the most influential artists of his time. His style constantly evolved, reflecting his desire to capture the ephemeral beauty of nature and the ever-changing light.
Impressionism: A New Artistic Approach
The term "Impressionism" is derived from the title of one of Monet's most emblematic works, Impression, Sunrise, painted in 1872. This painting marked the beginning of the Impressionist movement, which was characterised by its focus on capturing the momentary and ephemeral impressions of light and atmosphere. Impressionist painters rejected traditional academic techniques, opting instead for loose brushstrokes and bright colours to depict atmosphere and mood in their paintings.
The Nympheas and Giverny Gardens Series
One of Monet's most notable achievements is his "Nympheas" (Water Lilies) series, which depicts the water ponds at his home in Giverny. These paintings demonstrate his fascination with the interaction of light and water, and how these elements create a world of constantly changing colours and reflections. Monet's "Nympheas" are a supreme example of his ability to capture the essence of a moment in nature.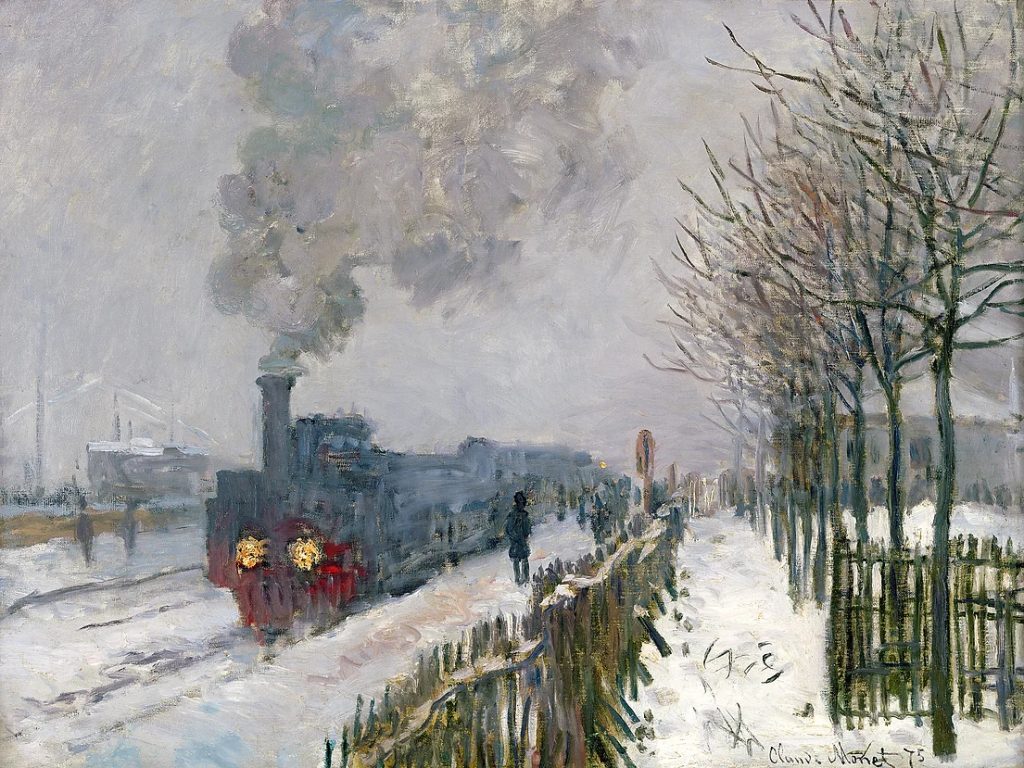 Monet's Persistence and Enduring Legacy
Throughout his career, Claude Monet faced financial and personal challenges, but he never stopped painting. His dedication to his art led him to create some of the most iconic works in art history, and his legacy endures today.
Monet's work influenced generations of later artists, and his focus on direct observation of nature and capturing the atmosphere has left a lasting mark on the art world. His paintings can be found in renowned museums around the world, and his name is synonymous with the beauty and harmony of nature.
The paintings that the master of Impressionism kept in his residence in Giverny, France, until his death in 1926 are on display at the CentroCentro of the Madrid City Council.
The exhibition traces Monet's career through the paintings that he deeply valued and chose to preserve at his home in Giverny, France, until his death in 1926. These works were subsequently donated to the Musée Marmottan Monet, which has provided the pieces on loan for the exhibition.
Where is the MONET exhibition in Madrid?
The space hosting the exhibition is CentroCentro, a public venue under the aegis of Madrid City Council. This collaboration represents the third occasion on which CentroCentro has teamed up with the company Arthemisia, having previously worked together on two exhibitions dedicated to Vasili Kandinski in 2015 and Fernando Botero in 2020. Although the company Arthemisia is usually associated mainly with the Palacio de Gaviria in Madrid, which has hosted exhibitions of artists such as Escher, Alphonse Mucha and Francesca Leone, on this occasion, the newly opened exhibition on Monet has an entrance fee ranging between 14 and 16 euros.
Where can I see paintings at the MONET exhibition in Madrid?
More than 50 masterpieces by Claude Monet, from the Musée Marmottan Monet in Paris, will trace the complete artistic career of the renowned master of Impressionism. This tour is based on the pieces that the painter himself passionately treasured, those that he considered "his own", and which he jealously guarded until his death at his residence in Giverny. Among these works are the famous and emblematic Water Lilies.
The Musée Marmottan Monet houses the French artist's most significant and richest collection, the result of a donation made by his son, Michel, in 1966.
For the exhibition in Madrid, the museum has loaned exceptional pieces, such as "Portrait of Michel Monet with a Pompom Cap" (1880), "Train in the Snow. The Locomotive" (1875) and "London. The Parliament. Reflections on the Thames" (1905). The exhibition also features large paintings, such as the captivating Water Lilies (1917-1920) and the evanescent Wisteria (1919-1920).
The exhibition, organised by CentroCentro in collaboration with Arthemisia and the Musée Marmottan Monet in Paris, has been conceived under the direction of Sylvie Carlier, general curator and curator of the Musée Marmottan Monet. The co-curators, Marianne Mathieu, art historian, and Aurélie Gavoille, assistant curator at the Musée Marmottan Monet, were responsible for developing the exhibition discourse that shapes the selection of works that make up this outstanding exhibition.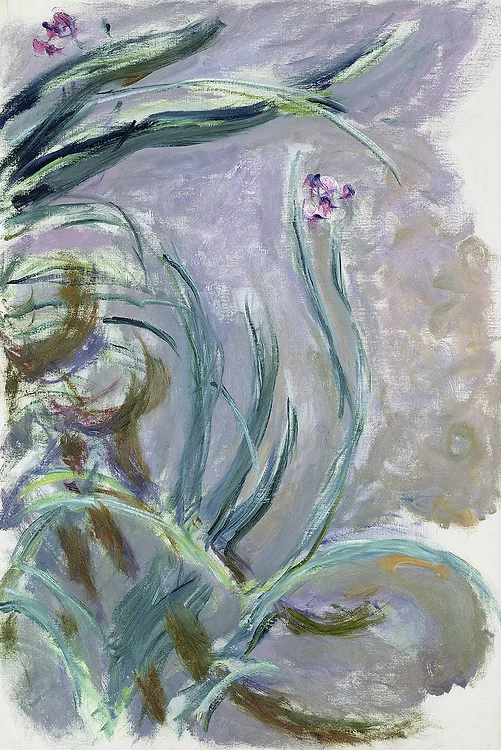 Practical information about the MONET exhibition in Madrid
21.09 .2023 – 25.02.2024
Individual tickets: Monday to Sunday, from 10:00 to 20:00 h. Last show at 19:00 h
Group tickets: Monday to Friday. First group show at 10:15 am and last show at 6:30 pm.
Information and group bookings
info@monetmadrid.com
676 876 631
Floor 1
Fees
General admission: 16€.
Reduced admission: 14€ – Unemployed, disabled, accompanying disabled person, student under 25, over 65, youth card and large family card. Current accreditation must be presented.
Free admission: official Madrid guides and children under 12 years old. This ticket can only be purchased at the ticket office. You must present an up-to-date accreditation.
Group ticket
13€ per person in adult group (from 20 pax).
6€ per person in school groups (infant, primary, secondary and high school).
Further information
Claude Monet, the master of Impressionism, changed the way we see and understand art. His ability to capture light and atmosphere in a unique way has inspired countless artists and continues to leave a profound impression on the appreciation of art. Through his work, Monet reminded us of the importance of observing and appreciating the ephemeral beauty that surrounds us in the natural world. His artistic legacy will live on for generations, serving as a constant source of inspiration and admiration for all art lovers.
Where to sleep next to Casa de Campo
If you want to sleep in Madrid, SmartRental offers you our network of luxury aparthotels in the heart of Madrid's Gran Vía: SmartRental Gran Vía Centric and SmartRental Gran Vía Capital or Akeah Hotel. We also have a new SmartRental Reina Sofia building.
Do you need more information? Contact us at:
Or book online here