Madrid, flamenco heart
Even if the birth of flamenco was on the heart of Andalucía, Madrid is the city that gives you everything and then takes it away. As Sinatra said about New York ('If I can make it there, I'll make it anywhere') Madrid is the big stage, the emblematic square where the cantaores and flamenco dancers have to show off.
Almost every day of the week you can find concerts and flamenco live performances in different stages and tablaos. Get ready, we want to invite you to the best flamenco essence in Madrid.
Flamenco in the city
'Having duende' (could be translated into having soul) is intangible. It's not the technique behind playing the Spanish guitar, or the power and eloquence of singing and dancing… it's the fire the flamenco artists have within. You have it or you just don't. The same as Robert Johnson's expressiveness playing blues, or Billie Holiday's heart-breaking sincerity singing Strange Fruit, flamenco originates from the soul's suffering and joy. You can't learn the duende in school. Luckily, there's plenty of places for us mere mortals to enjoy it!
The list of tablaos in Madrid is quite long, that's why we're going to give you our top-three recommendation.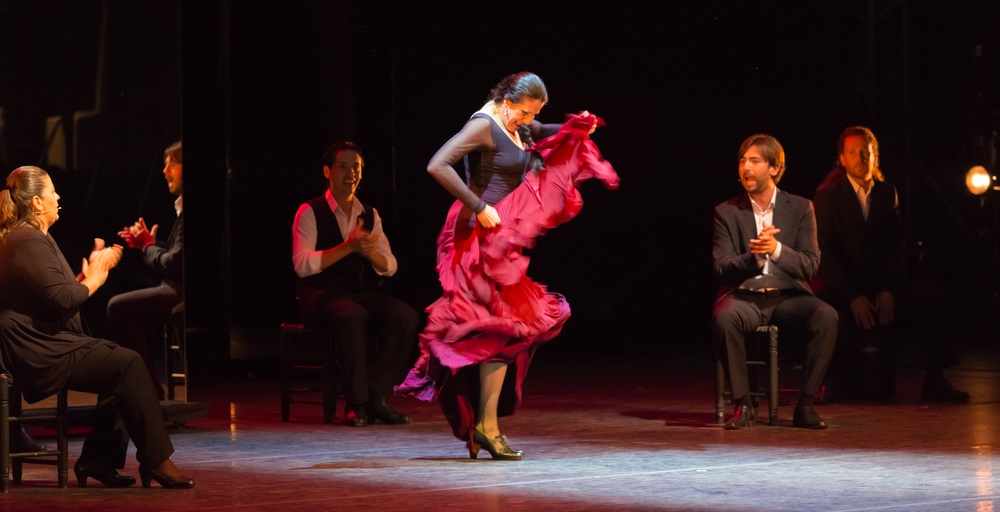 Corral de la Morería
From 1956, this establishment in calle Morería 17 offers some of the best live flamenco performances. Its arab and a la andaluza style decoration is a pleasure for your five senses.
Torres Bermejas
A classic. Opened approximately six decades ago and located in calle Mesonero Romanos, 11. As a matter of fact, the two most representative flamenco figures met here: Camarón de la Isla and Paco de Lucía
Café de Chinitas
You can find it in calle Torija, 7, in the ground floor of a 17th Century palace. Great legends and celebrities have set food in their tablas throughout the years.
We can add some more to our list of emblematic tablao suggestions such 'Las Carboneras' (Conde de Miranda, 1) or 'Las Tablas' (Plaza de España, 9)