Gastronomic Days: Discover the croqueta in Madrid
(From March 14th to 17th) Ham, boletus and spinach, we love croquettes, that's why we are thrilled by these gastronomic days that take place over 4 days and more than 20 bars in Madrid. Let's see a little more about the Gastronomic Days of the Croquet in Madrid. The traders' association of triBall celebrates 10 years and the gift is given to us. We can enjoy a selection of the best and most disparate versions of croquettes
Gastronomic Days: Discover the croqueta in Madrid
Whether you are a lover of the most homemade recipes, such as those of ham or stew, our favorites, to new creations until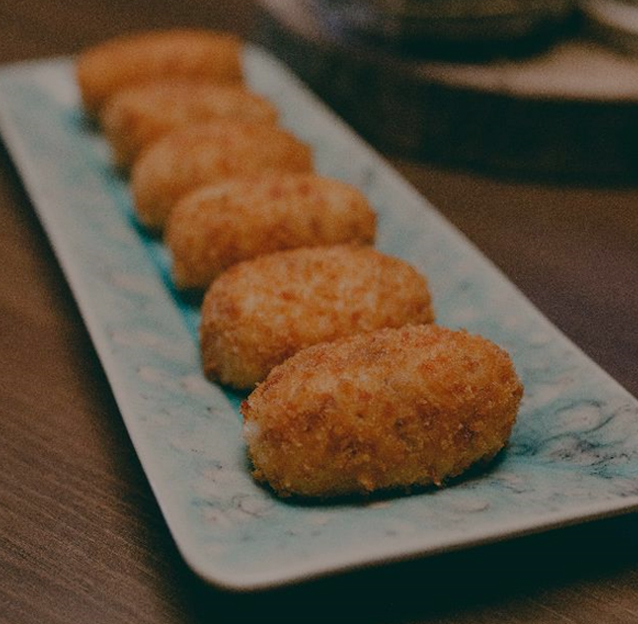 like the versions of Calçots with Romescu sauce from the Taberna Agrado (Calle Ballesta, 1) or like those from chori-papa criollas with Mexican seasoning from La Lonchería a > (Corredera Baja de San Pablo, 49)
To the different proposals we can add a flavor that is even more typical of Madrid, such as the ham of the Bar Sidi (Colón, 15) or those of old potted clothes of the Pack . If you want to give it a touch of sea, we recommend the codfish croquettes from Malpica (Baja Corredera from San Pablo, 4).
It's not all going to be eating in these Gastronomic Days
We expect a lot of activities, take out your agenda, since the proposals are filled with concerts, exhibitions, guided tours and other activities to enjoy with family or friends. On March 15, engines will start with 25 exhibitions and their unique artistic and cultural manifestations, where more than 60 artists of illustration or photography will show us their creations. Do not miss the guided tours to know the area and the different places.
More information about the Croquettes Gastronomic Days in Madrid
Establishments: Find all the bars by downloading the map here
Croquettes and activity calendar: Check the different croquettes here here