Guide to Fuencarral
Our Fuencarral building has an excellent location in the centre of the city. Situated between the Gran Vía and Tribunal metro stations, our touristic apartments in the centre of Madrid give you the perfect operations centre so you can get to know this emblematic neighbourhood from within.
Meeting Fuencarral
Leave your luggage in our holiday homes in Fuencarral and prepare yourself to discover one of the most characteristic areas of the capital. This street crosses the Chamberí and Centro districts and is in one of the commercial axes of the city. This is why Fuencarral is one of the best places to go shopping in Madrid.
Although it's a very busy street, its pedestrianisation in 2009 made it much more comfortable for shoppers. While you walk through this street you will find from lifelong establishments to more modern and trendy shops. You will encounter not only alternative fashion, but also well-known shops and mainstream clothes.
The shopping area is structured from the axes that start in Plaza de Chueca, Calle Fuencarral and Calle Hortaleza. You will come across libraries, tattoo studios, furniture and decoration shops…
Have some nice tapas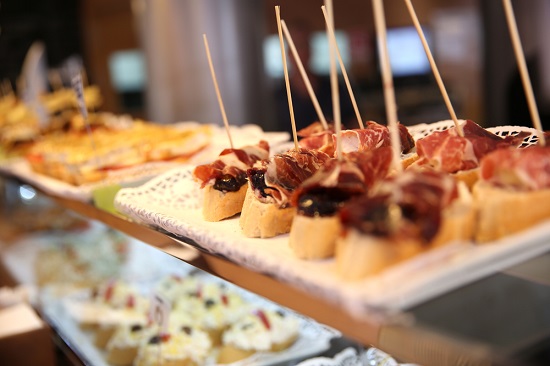 Starting or finishing your day with a full stomach is always a great idea. Bars and restaurants as " El Lateral de Fuencarral", "La taberna del Litio" or "El Mandil" offer the best choices of pinchos, tapas, tostas and refreshments to face a day of tourism in Fuencarral.
One of the best ways to get to know this street and its surroundings is to get lost without a particular destination in mind, justgo with the flow of people that set the city's pace. Even if the Fuencarral market is no longer with us, this is still one of the busiest areas of Madrid, and an important alternative and commercial spot.
If you're looking for touristic apartments in the centre of Madrid, and you have Fuencarral in mind, we recommend you to get in contact with us. Our Fuencarral Building puts to your disposal fully equipped touristic apartments in one of the most popular areas of the capital of Spain.