Flamenco Shows in Madrid: A Guide to Experiencing Spain's Iconic Art Form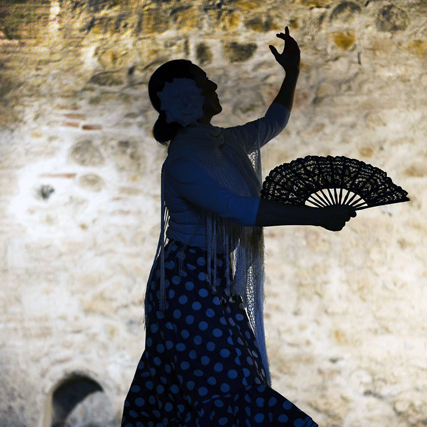 Flamenco is one of the most iconic art forms in Spain, known for its passionate dance, intricate guitar playing, and soulful singing. And there's no better place to experience flamenco than in Madrid, the capital of Spain and the heart of the flamenco world. In this guide, we'll take you through everything you need to know about flamenco shows in Madrid, from the history of the art form to the best places to see a show.
The History of Flamenco
Flamenco is a dance and music style that originated in the Andalusia region of southern Spain in the late 18th and early 19th centuries. Its roots can be traced back to the Romani people, who migrated from India to Spain in the 15th century and brought with them their own music, dance, and culture. Over time, flamenco evolved to include elements of Spanish folk music and Moorish influences, creating a unique art form that is now recognized worldwide.
Flamenco is characterized by its passionate and emotive dance style, which involves intricate footwork, hand clapping, and rhythmic movements. The music is typically played on a flamenco guitar, and the singing is usually done in a style known as cante jondo, which translates to "deep song" and is known for its raw, emotional power.
Flamenco Shows in Madrid
Madrid is home to some of the best flamenco shows in the world, with a wide variety of options to choose from. Here are some of the best places to see a flamenco show in Madrid:
Corral de la Morería
This historic venue in the heart of Madrid is one of the most famous flamenco clubs in the world. Founded in 1956, it has hosted some of the most legendary flamenco artists of all time. The show at Corral de la Morería is a true spectacle, with some of the best dancers, singers, and musicians in the business.
Cardamomo
Located in the Huertas neighborhood, Cardamomo is another popular flamenco club that offers nightly shows. The performers at Cardamomo are known for their skill and passion, and the club has a lively and intimate atmosphere that makes for a truly unforgettable experience.
Casa Patas
This flamenco club in the Lavapiés neighborhood is known for its authentic atmosphere and world-class performers. Casa Patas also offers workshops and classes for those who want to learn more about flamenco.
Las Carboneras
Located in the heart of Madrid's historic district, Las Carboneras is a small and intimate venue that offers some of the best flamenco shows in the city. The performers at Las Carboneras are known for their energy and intensity, making for a truly mesmerizing experience.
Tablao Flamenco Villa Rosa: Founded in 1911, Villa Rosa is one of the oldest and most historic flamenco clubs in Madrid. The club has hosted some of the biggest names in flamenco over the years, and its show is a true testament to the history and tradition of this iconic art form.
Where to stay near Flamenco show
If you want to live the full experience our recommendation is to stay in Gran Via, the street of Madrid that never sleeps. In this street you can find an extensive network of hotel accommodations like the ones we offer you in SmartRental.
If you want to stay in a luxury aparthotel, we put at your disposal SmartRental Gran vía Capital, with rooms with private terrace and views of the Plaza de Callao.
Book your stay here or contact us at reservas@smartrental.com or call +34 910 284 776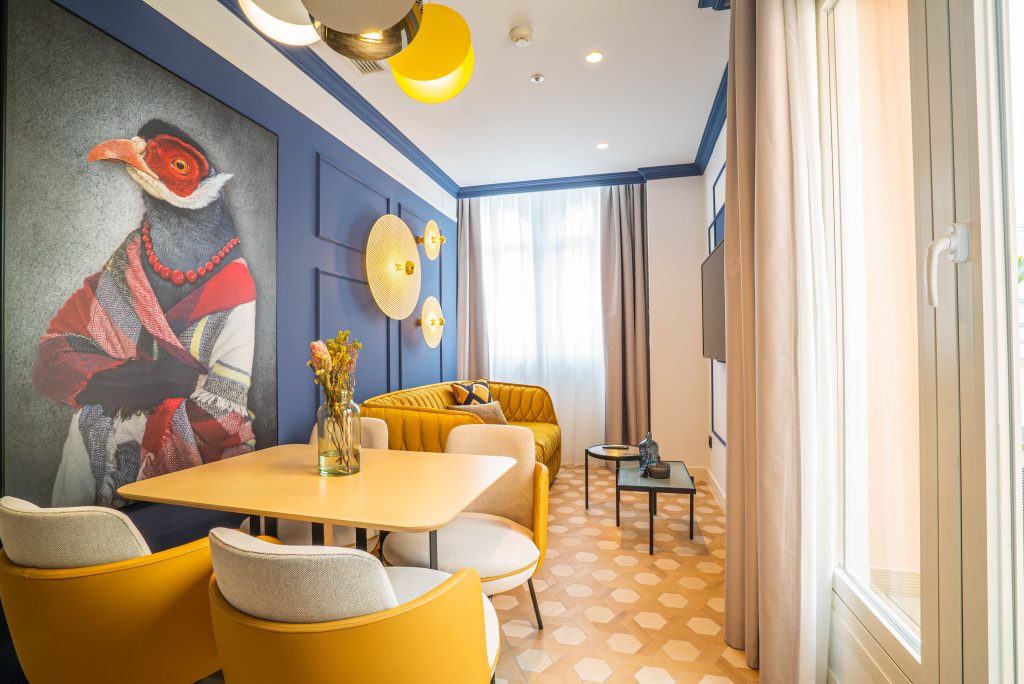 If you opt for a more economical option, we have apartments in the neighborhood of La Latina or Puerta del Sol where you can live the best experience in the most traditional neighborhoods of Madrid.
Book your stay! contact us at reservas@smartrental.com or call +34 910 284 776
Tips for Enjoying a Flamenco Show
If you're planning on seeing a flamenco show in Madrid, here are some tips to help you make the most of your experience:
Book your tickets in advance: Flamenco shows in Madrid can get quite busy, so it's a good idea to book your tickets in advance to avoid disappointment.
Dress appropriately: Flamenco shows are often held in intimate venues, so it's important to dress appropriately. Opt for comfortable but stylish clothing, and avoid anything too casual or too formal.
Arrive early: It's a good idea to arrive at the flamenco club early to secure a good seat and to soak up the atmosphere before the show starts.
Respect the performers: Flamenco is a deeply personal and emotional art form, so it's important to respect the performers and the traditions of the art form. Avoid talking or taking photos during the performance, and show your appreciation through applause and cheers.
Immerse yourself in the experience: Flamenco is all about passion and emotion, so let yourself get swept away by the music, dance, and singing. Allow yourself to feel the energy and intensity of the performance, and you're sure to have an unforgettable experience.
Flamenco shows in Madrid offer a unique opportunity to experience one of Spain's most iconic art forms. Whether you're a lifelong fan of flamenco or a newcomer to the art form, there's something for everyone in Madrid's vibrant flamenco scene. So book your tickets, get dressed up, and get ready to be swept away by the passion and energy of this unforgettable art form.