Family Thyssen: visits to the Thyssen Museum for traveling families
A traveling option for the most travelers, it returns to stay one of the options of the museum to promote activities dedicated exclusively to the families who visit Madrid for the first time. The Thyssen-Bornemisza Museum invites us to take a trip through the paintings of the museum of its permanent collection.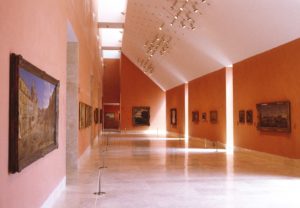 What can we find in Family Thyssen?
The works of art will want to transport you to discover the reality of its citizens, the transport, the works, guilds or seasons of the year represented in them.
In the guided tour for parents and children (6 to 12 years), it is understood that children, in an interactive and enjoyable way, discover diversity through the active role of art. How to interpret what you are seeing through the historical context of art. As is the life in other cities or are these constructed through the view of the artist. For this purpose, different materials and dynamics are used, designed not only for the smallest ones. But for the family.
The visit is in English. For a better experience from the Thyssen Museum it is recommended to wear comfortable clothes to carry out the proposed route.
Information of the Visit
Dates: From September to November
Price: € 8
Duration: 110 mins.
Hours: Saturdays and Sundays at 11:00 a.m.
You can find more information by clicking here: Family Thyssen
THE THYSSEN-BORNEMISZA MUSEUM
The Thyssen-Bornemisza Museum offers works of art from the great masters of painting from the 13th century to the late twentieth century. Dürer, Raphael, Titian, Rubens, Rembrandt, Caravaggio, Manet, Renoir, Cézanne, Van Gogh, Gauguin, Kandinsky, Picasso, Hopper and Rothko.