Exhibition in Gran Via Capital: The city as a work of Art
Gran Via Capital is committed to art and culture, creating a structure to support and exhibit the talent of emerging artists.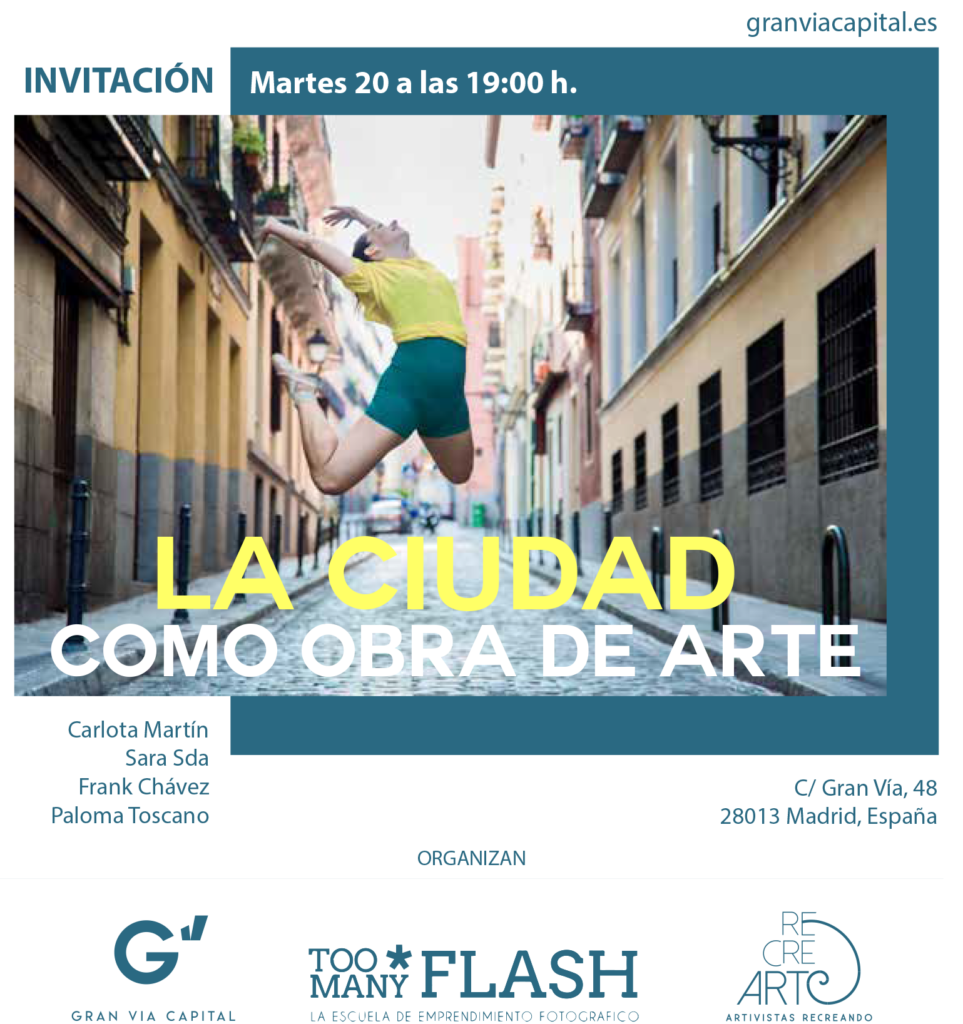 On this occassion, with an amazing proposal that searches to promote the artwork of four students of the Photography school: Too Many Flash, all this during the Art Week in Madrid (21-25 February).
GVC and Too Many Flash support the photographers: Carlota Martín, Sara Sda, Frank Chávez and Paloma Toscano by encouraging young entrepreneurs to boost their talent, offering a small window to the world in which art and photography participate; "The city as a work of art".
(If any of the pieces are sold, one hundred percent of the profit goes to artists pocket)
We believe that these artworks can be integrated in the daily life of our guests, who will be able to perceive different contexts, imaginary and perspectives of Madrid, showing the "The city as a work of art".
Discover all the news of the event on our social networks Facebook e Instagram .