Bon Jovi concert in Madrid 2019
If you're a fan, you surely will already know the dates for Bon Jovi's tour this year. Madrid is the chosen city as the only date in Spain for 2019, and the selected date is on Sunday July 7TH at 10PM.
So, if you're coming to enjoy this unique date, both if you already have the tickets or if not, we want to help you out in planning this great getaway.
Concert in Wanda Metropolitano
The Wanda Metropolitano stadium is the chosen venue for this concert. The stadium, owned by Club Atlético de Madrid, has a capacity of 68,000 spectators, and since its opening on the last 16th of September of 2017, has hosted important concerts such as the one of Bruno Mars or Iron Maiden.
Other artists like Ed Sheeran, Alejandro Sanz, or Manuel Carrasco will play here during 2019, and was the stadium where the Champions League Final was played.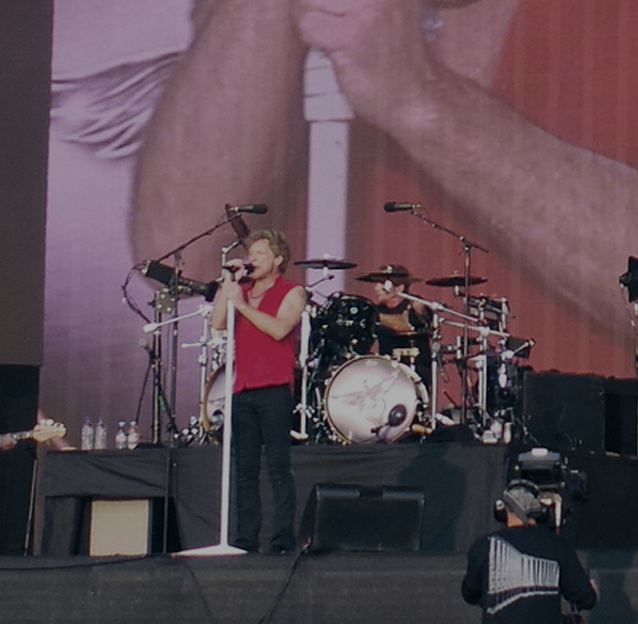 The Wanda Metropolitano has approximately 4,000 parking spaces between the interior and exterior of the building, but we highly recommend you to go in public transport. You can take line number 7 of the metro, or also with a public bus. There's buses that leave from several points of the city with stops very close to the stadium, such as line 28, 38, 140 or E2.
If you're staying in our Puerta del Sol, Latina or Chueca SmartRental apartments, you can take line number 2 or 5 of metro, and then change to line number 7 until you reach the Estadio Metropolitano stop. You will be there in approximately 45 minutes.
An unforgettable concert.
Bon Jovi hasn't played in Spain since his 2013 tour, this is why his fans have marked the date in their calendar as unavoidable. After Richie Sambora left the group in 2014 after 30 years, and a tour that took its toll in all the group members, finally in 2019 Spanish fans can enjoy a new Bon Jovi concert, with the new additions that include the bass player Hugh Mcdonald and the guitar player Phil X as part of the group since 2016.
In this tour they'll be presenting their last disk "This House is Not For Sale" where they hold onto their pop rock style of the latest years of the band, and will go over classics that were some of Bon Jovi's greatest hits such as "It's my life" or "Livin' On a Prayer" Who hasn't sometimes danced to these songs?
What to see in Madrid
If you're coming to the concert, we recommend you plan your getaway to Madrid the previous days so you can make the most out of the city. Our apartments are situated right in the centre of the city, in the most central locations. From here you'll be able to discover the most emblematic areas of Madrid, and live an unforgettable experience.
In addition to this, if you enjoy music, this year the Madrid Metro Centenary takes place with a wide variety of liver performances in various metro stations and also an exhibit of the centenary. If you want to find out more, check out their official website.
This year, you can also enjoy the Museo del Prado Bicentennial and Lorca's year, making the most out of your trip, with art activities.
And if you're still thirsty for music, el Botánico also offers in their Botanical Garden facilities in the Complutense, the Noches del Botánico festival, where you can see several converts from the 20th of June to the 31st of July.
Accommodation in Madrid during Bon Jovi's concert
As you've already seen, Madrid has much to offer, also in summer. Do you want to come and discover our lovely city? In SmartRental we have apartments in the most central locations of the city: La Latina, Chueca and Puerta del Sol.
Our apartments for one, two, three or four guests, are fit with private bathroom and a fully equipped kitchen. And of course, WIFI, so you can be connected at all times.
Visit our website and discover all our apartments and find the offer that suits you the best!
Do you still have doubts? If that's the case, you can get in contact with us through our SmartRental website, or calling us at (+34) 915 217 710 and we will try to help you out in anything you may need. Come to stay with us and discover Madrid from the heart of the city!