9 Things to Do in Budapest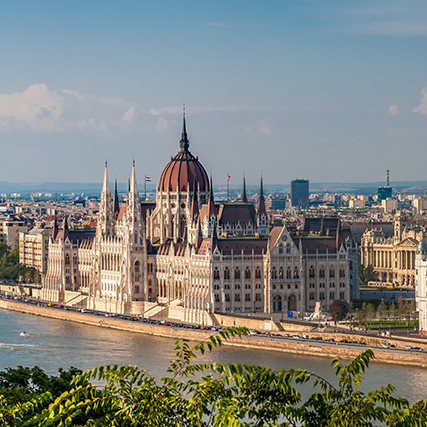 Budapest, the capital of Hungary, is a city filled with history, culture, and beauty. Located on the banks of the Danube River, this city is renowned for its stunning architecture, thermal baths, and rich cultural heritage. If you're planning a trip to Central Europe, Budapest should be at the top of your destination list. Here, we present 9 things to do in Budapest to make the most of your visit.
1. Explore Buda Castle
Buda Castle is one of Budapest's most iconic sites, offering breathtaking views of the city from atop the hill. This historic castle houses several museums, including the Budapest History Museum, which takes you through the city's fascinating history. You can stroll through the castle gardens and enjoy panoramic views of the Danube River and the Hungarian Parliament.
2. Relax in the Thermal Baths
Budapest is famous for its thermal baths, a tradition dating back to Roman times. Széchenyi and Gellért Thermal Baths are two of the most popular, providing a unique and relaxing experience. You can soak in the thermal waters and enjoy facilities such as saunas, steam baths, and outdoor pools, all while admiring the impressive bathhouse architecture.
3. Wander along Andrássy Avenue
Andrássy Avenue is one of Budapest's most elegant streets and has been designated a UNESCO World Heritage Site. Here, you'll find a plethora of luxury shops, restaurants, and beautiful historic buildings. Don't miss the Hungarian State Opera House and the House of Terror, two significant attractions on this avenue.
4. Visit the Hungarian Parliament
The Hungarian Parliament is one of Europe's largest parliamentary buildings and a true symbol of Budapest. You can take guided tours to explore its impressive interior, which includes the Crown of Saint Stephen and the Dome Hall. Additionally, the nighttime view of the Parliament from across the Danube River is especially stunning.
5. Stroll through the Jewish Quarter
Budapest's Jewish Quarter is a place steeped in history and culture. Here, you'll find the Great Synagogue, the second-largest synagogue in the world, and the Jewish Museum of Budapest. You can also explore the narrow streets and discover a wealth of bars, restaurants, and shops offering traditional Jewish food and contemporary art.
6. Indulge in Hungarian Cuisine
Hungarian cuisine is renowned for its flavor and richness. You can't visit Budapest without trying traditional dishes like goulash, porkolt (pork stew with paprika), and apple strudel. You can find these dishes in local restaurants and at food markets like the Great Central Market.
7. Cross the Chain Bridge
The Chain Bridge is one of Budapest's most iconic bridges, connecting Buda and Pest across the Danube River. You can walk across the bridge and enjoy panoramic views of both sides of the city. It's also a perfect spot for taking photos, especially at night when the bridge and nearby buildings are illuminated.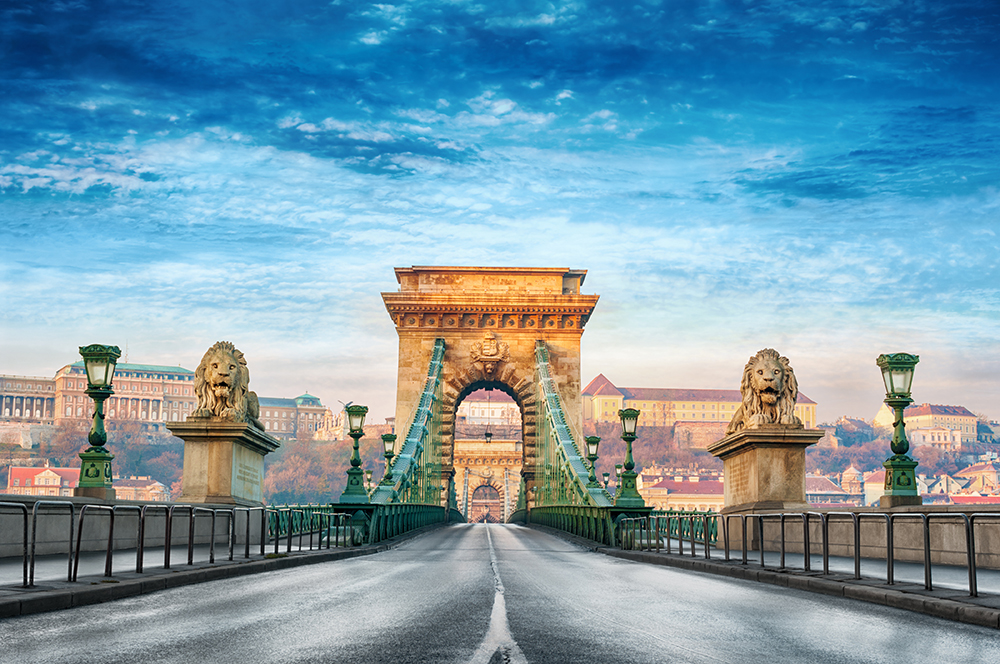 8. Explore Heroes' Square
Heroes' Square is a significant public space in Budapest, surrounded by impressive monuments and museums. The Millennium Monument, representing the leaders of the seven founding tribes of Hungary, is the focal point of this square. You can also visit the Museum of Fine Arts and the Palace of Art, both of which house an impressive collection of artworks.
9. Experience the Christmas Market
If you visit Budapest during the Christmas season, don't miss the charm of the Christmas markets. Budapest Christmas Market, located in Vörösmarty Square, offers a variety of handmade products, unique gifts, and, of course, Christmas delights like kürtőskalács (chimney cake) and mulled wine.
Budapest is a city that blends rich historical heritage with vibrant contemporary culture. Whether you're interested in history, gastronomy, or simply want to soak in the city's beauty, Budapest has something to offer every traveler. These nine activities are just the beginning of what you can experience in this captivating city. Get ready for an unforgettable adventure in Budapest!
Accommodation
Budapest offers a wide variety of accommodation options, from luxury hotels to budget hostels and rental apartments. It is advisable to book your accommodation in advance, especially during the high tourist season.
At SmartRental we offer you the Grand Hotel Verdi Budapest, a fully renovated hotel in the city center.
Do you need more information? Contact us at:
Or book online here