Visit the 35th edition of ARCOmadrid
If you are a contemporary and vanguard art lover, then you are in luck. If you plan to visit Madrid between the 24th and the 28th of February, then you have an unavoidable date to write down. The 35th edition of the International Fair ARCOmadrid is an event that gathers the most important creative minds and inventors of the moment in IFEMA.
You will find 169 galleries that put together the general agenda of this edition of the event that has turned into a contemporary art reference point. Thaddaeus Roppac, Nathalie Obadia or Giorgio Persano are some of the classic artists that frequent ARCOmadrid.
Artists like Diango Hernández, Antonio Paucar, María Taniguchi or Iulia Toma will also take part this year.
Get to know this art better thanks to the guided visits for collectors and enthusiasts organised by the experts and commissioners of the different sections.
The city of art.
ARCOmadrid
does not only take place in the grounds of IFEMA. On the occasion of the 35th anniversary of the event, throughout Madrid you will be able to enjoy different contemporary art exhibits and vanguard art showings. The Espacio Fundación Telefónica, the Canal foundation, the ABC Ilustration and Drawing Museum, the Santa Bárbara Palace, the Residencia de Estudiantes or the Sala de Arte Joven, are just some emblematic places where you will get to appreciate these exhibitions in Madrid.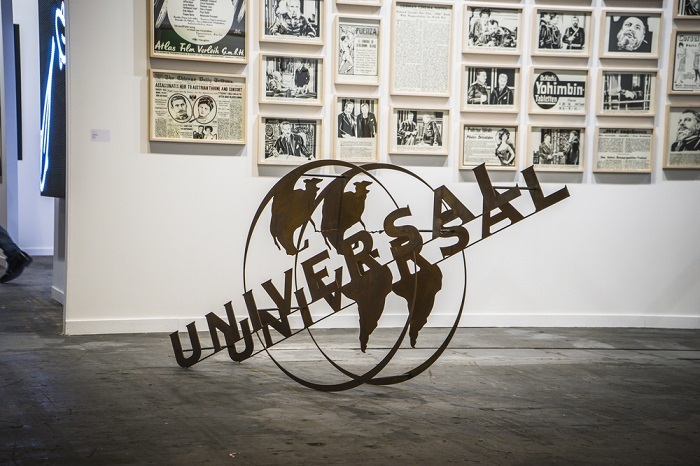 Professional meetings.
In addition to the exhibits and open public spaces, ARCOmadrid counts with a series of areas for the carrying out of meetings between the museum professionals of Europe and Latin America, working sessions, curator conferences…
A cutting-edge event
That distant first edition of ARCO, that took place from the 10th to the 17th of February 1982, is much more than just a date. This occurrence helped to place Spain back at the forefront of the artistic inventions of the moment, right after the cultural blackout the country went through.
In that occasion, apart from the work of the newest artists, you could also find on display the artwork of more recent classics like Miró or Picasso.
If you're interested in visiting ARCOmadrid from the 24th to the 28th of February, or you just need a place to stay in the city on those days, our touristic apartments in the centre of Madrid give you the best choices. Get in contact with our team and let us know what you need.