The charm of tradition
To visit Madrid is sometimes like going into a time machine and travelling to other eras, but without having to abandon your own time line. Just next to avant-garde buildings, shiny skyscrapers and modern offices, you can find traditional houses, monuments and shops that have quite a few stories to tell.
Today we bring you a very useful tool so you can get to know some of the centenary shops and stores in Madrid. All those shops, restaurants, pharmacies, artisanal stores or accommodations that have more than a century of activity in Madrid on their shoulders. A very original way to have something to eat, drink or buy in the capital of Spain, while soaking into every day's urban history and culture.
Centenary shops in Madrid
In comercioscentenariosdemadrid, the local Government of the city has gathered together all the establishments that either for their antiquity or their beauty and tradition, already have the right to belong to the National Heritage and collective imagination of the local people of Madrid.
On a more 'physical' way, the Government has situated a commemorative plaque in each of these buildings, to distinguish its 'service to citizens' and so the tourist can easily spot them.
The 'Comercios Centenarios de Madrid' WebApp also helps you identify which buildings are worth a visit (depending on their active years, characteristics or special beauty)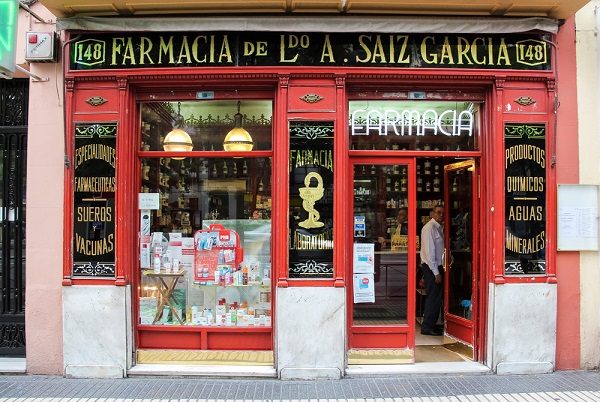 The App's use
In addition to the categorical classification the App does ('Restoration', 'food', 'craftwork'…) in this WebApp you can search by street name or even use a more generic search criteria. With your search you can locate in the map a specific establishment, know its telephone number, year of foundation, website, opening hours, photos and a small description of why this building is something worth to visit.
To get to know some of the best shops, corners, streets and touristic attractions in Madrid, in addition to some tools like the one we just presented, you can trust in Madrid Smart Rentals. If you're staying in any of our touristic apartments in the centre of Madrid, our team will gladly provide all the information you need about timetables, interesting sites and any other advice you need.