The best oriental food restaurants in Madrid
Japan, India, China or Korea are countries with a gastronomy that catches the western palate. Perhaps because of the spices, the exotic attraction or the colourfulness of the dishes, but the truth is Asiatic food is more present every day, and you can find it in every big capital. Today we show you the list of the ones we think are the best in Madrid.
Benares Madrid
Last year the Spanish 'branch'of the emblematic Benares restaurant in London was opened, a temple of Indian signature cuisine with a Michelín star. Benares Madrid has both a normal and a tasting menu. In this establishment, located in the number 5 of the Zurbano street (in the popular Chamberí neighbourhood) you can delight in the typical gastronomy of the county with a modern touch and fusion style. Atul Kochar, masterchef in the Benares, is the first person with this nationality to receive a Michelin star.
Vieiras Jal Tarang, Tandoori Ratang, Tikka Murg Kebab… the list of tasteful vegetables, chicken, lamb or shellfish dishes is nearly infinite.
Sudestada
Sudestada is a very bold and modern Asiatic restaurant in the 85th of the Ponzano street. Estanis Carenzo and Pablo Giudiceare the thinking minds behind this project. Since 2005 this establishment has grown to be a model for both food lovers, gastronomic critics and chefs.
Local and fresh food to elaborate inspired dishes from Thailand, India, China or Korea. Its fusion cuisine is in a constant renovation and evolution process. The dish selection, from 250 ingredients is an authentic culinary journey. In addition to the menu, the Sudestada has a 8 course tasting menu and a very complete liquid menu for cocktails.
Japanese pedigree cuisine
In this Traveler entry you can read how the Culture and Communication Attaché to the Japanese embassy in Spain, Hajime Kishi, suggests the Miyama Castellana (Paseo de la Castellana, 45) and Hanakura (Plaza de Olavide) as the most recommendable Japanese restaurants in Madrid.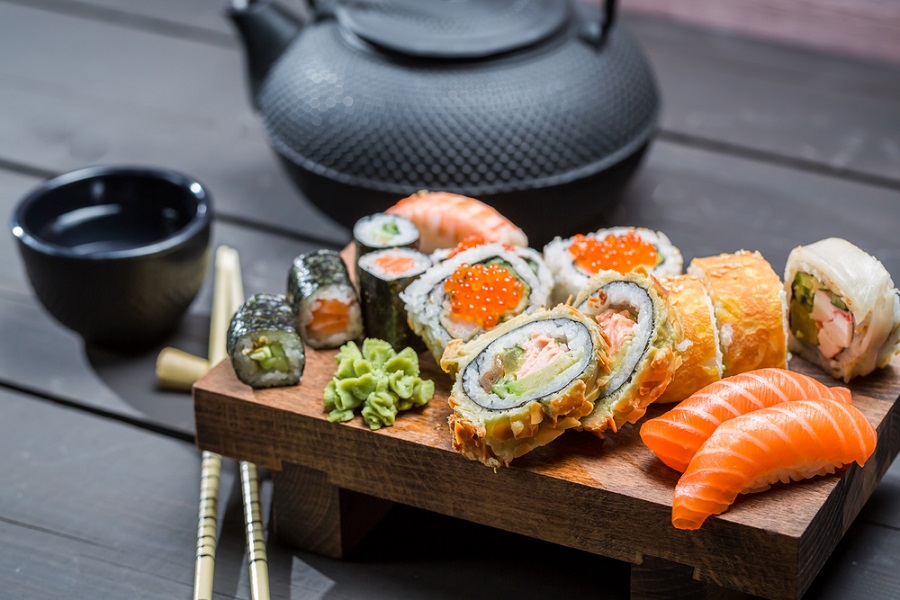 Miyama Castellana started in 2009. Since then, this Japanese cuisine restaurant bet on the minimalism in the decoration and authenticity in the creation like a way to truthfulness. The menu of tataki, soups, starters, mushimono, yakimono, sushi, maki, nigri, sashimi or temaki is exhaustive and attractive.
Hanakura is a Japanese tapas restaurant (Spain and Japan united by the food!), along the same lines of the izakaya restaurants, a place where all the guests share dishes in the most informal way. Supplementary to the more typical Japanese courses, (sushi, maki…) you can find less famous choices like kushiage or karagee.