Strolling through Madrid's Rastro | Magazine SmartRental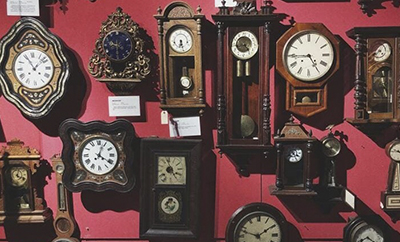 The Rastro of Madrid
Where it is and how to get to Madrid's Rastro
The Rastro de Madrid is located in the Ribera de Curtidores street and its surroundings. It is easily accessible by public transport, as it is next to the metro La Latina, line 5, and Embajadores, line 3.
The origin of Madrid's Rastro
The Rastro de Madrid is the best known and oldest flea market in Madrid. It was first documented in 1740 and with its more than 400 years of history, in it you can find both everyday and curious objects. In all this time, its atmosphere has not changed, being always very lively.
It is located in a bustling commercial area in the center of the city, around the Ribera de Curtidores, a very long street with a steep slope. On both sides of the street you will find specialty stores, typical bars, traditional restaurants and historical sites and places of interest such as the Museum of Popular Arts open all week.
What to find in the Rastro of Madrid, specialized areas
On Sundays and holidays, it is full of street stalls with objects and products of all kinds: furniture, films, vintage clothing and much more. On the days of El Rastro the street becomes very busy and this area usually hosts thousands of people.
You will find more than 1000 vendors, with the Plaza de Cascorro as the nerve center. As you stroll along you can find a batucada, music bands and even the mythical barrel organ playing.
Stalls selling toys, handicrafts, curious objects, secondhand clothes, footwear, accessories and everything you can imagine. And this is not only in the main street, some of the streets surrounding the Ribera de Curtidores are dedicated to the sale of specialized products. These are some of the most interesting streets to visit and buy:
– Calle de San Cayetano or painters' street: to buy some paintings, as well as painting materials.
– Calle de Rodas, Plaza del General Vara del Rey and Plaza de Campillo del Mundo Nuevo: specialized in buying and selling magazines, stickers and card games.
– Calle del Carnero and Calle de Carlos Arniches: specialized in the sale of antique books.
Where to eat in the Rastro of Madrid
If there is something typical of Madrid are Sundays at El Rastro and beers. It is a must, both for foreigners and for tourists and visitors. You will have no problem finding a place where you can have tapas and a cold beer in the many bars and taverns in the surrounding area.
Where to stay in Madrid to visit El Rastro
If you are in Madrid during a weekend or holiday, you cannot miss visiting El Rastro from 9:00 am to 3:00 pm. And what better than staying in the center of Madrid, where everything will be just a few minutes walk away.
SmartRental and its luxury apartments in the heart of Madrid in Gran Via, are fully equipped and have the services of a hotel for you to relax and disconnect with all the luxuries.
Book your stay at SmartRental and enjoy your visit to Madrid!