Short guide to plan your day in Chueca
If you're staying in one of the apartments in our Chueca Building, then you have a wide range of plans and options of where to choose from. This neighbourhood offers a broad choice of good plans for everyone. Get comfortable, we're going to tell you all about them.
For exquisite palates
After leaving your luggage and sorting out your things in our touristic apartments in Chueca, you will surely feel like grabbing a bite. In this neighbourhood you will find some of the best tapas bars and nice restaurants to suit every pocket. The web thefork.com places "Miss Sushi Hortaleza" (CalleHortaleza, 108), "La Chulapa de Alcalá" (calleAlcalá, 35) and "La Sacristía" (plaza Vázquez de Mella, 1), as some of the best.
The guide Time Out suggests for Mexican food-lovers the "Tepic" (calle Ayala, 14) and to taste good Italian food, the "Piú Di Prima" (CalleHortaleza). Walking down the same street, in the 52nd you can find some of the best Mediterranean food in "Vivares". We encourage you to try "La cocina de San Antón" in the rooftop of the market that gives name to the restaurant.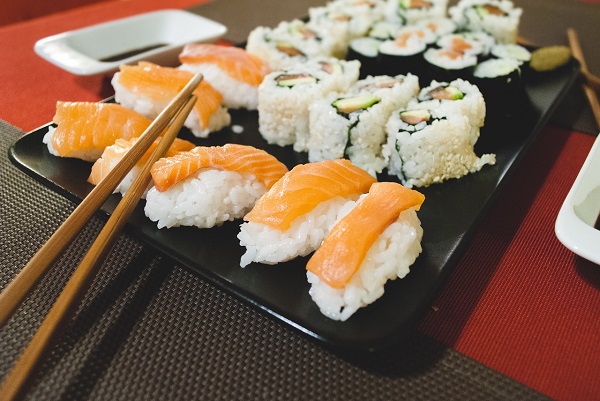 An inclusive offer.
It's been some years now since Chueca is well known for its tolerance and integration atmosphere. Regardless of their sexual orientation, every person that visits this neighbourhood feels welcome, you will be able to find gay-oriented establishments perfectly coexisting with more traditional shops.
A good way to start your day in Chueca is to visit the "Mercado de San Antón" and then savour a glass of Spanish typical vermouth in "Las Bodegas de Ángel Sierra" a classic in Madrid (it opened in 1900) located in the Plaza de Chueca.
Later, we suggest you visit the charming antiquity shop "Almirante 23" located in the street with the same name and where you will find from old magazines to watches, old photos and very special objects. And if you're a shoe shopper enthusiast, you can't miss a long walk through the Augusto Figueroa street, probably one of the streets with the highest number of shoe shops in the world.
And when the night falls…
When the sun goes down until the next day, Chueca dresses up for the occasion, and shows us its most amusing side. There's a great deal ofbars and pubs where you can party in this neighbourhood. The list is endless, but we can recommend "El Intruso ", "Del Diego" (for cocktail-lovers) or "La Boite".