Short guide to plan your day in Atocha
Staying in our Atocha building gives you the liberty to properly get to know the neighbourhood and all the interesting places it has to offer. Today we're going to give you a fun and useful short guide to plan your day in Atocha.
Starting your day with a bit of art
You will be surprised by the proximity of different tourist attractions from our touristic apartments in Atocha. You will find yourself in one of the seven neighbourhoods of the Arganzuela District, but more than a neighbourhood, Atocha is considered as a point of encounter and starting point to a wide variety of places in Madrid. One of the first things you can do while visiting this area of Madrid (and if the sun is out), is going for a walk in the near Paseo del Arte.
The Prado, Reina Sofía and the Thyssen-Bornemisza museums form the shape of an imaginary triangle in a dreamy area, for both art lovers and those who want to relax in one of Madrid's most beautiful sceneries. Close by you will also find the National Archaeological Museum, the Mapfre Foundation, the Royal Botanical Garden, or "La Casa Encendida".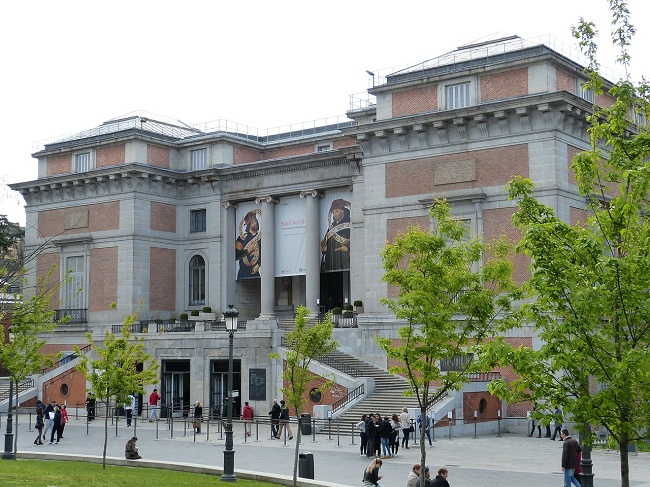 And to get one's strength back…
If your walk through the Paseo del Arte has whetted your appetite, we recommend you go to some of the tapas bars you will find in the Barrio de las Letras (i.e. Neighbourhood of the Letters). Atocha street is one of the limits (on the south) of this area where you can also find calle Huertas, one of the best streets to eat tapas in Madrid. "La Bodeguilla los Rotos" or "Casa Alberto" are two great options to enjoy this typical Spanish food at a good price. You can make the most of Huertas by going to the Círculo de Bellas Artes. You can't miss its rooftop.
A bit further from Atocha than Huertas (but not too much) you will find las Cavas de Madrid (Cava Alta and Cava Baja) two essential tapas streets.
It's time for some shopping
One of the best things Madrid has to offer is that, without having to leave the neighbourhood, you can discover places that adjust to every liking. If you want to succumb to a controlled consumerism and go shopping near Atocha, you have different options for different pockets.
For flea market and antiquity enthusiasts, El Rastro, very close by, is one of the classic of this city. For more exclusive shopping, the best options are streets like Gran Vía and Barrio de Salamanca, the core of a more selective shopping, where you will encounter some more renowned designer shops.