Madagascar, the musical in Gran Vía, Madrid
Madagascar, the Musical arrives in Madrid, an event for the whole family:
Philips Light Theater, Calle Gran Vía 66 in Madrid
From February 8 to May 13, 2018
Tuesday to Friday 8:30 p.m. Saturdays 5:00 and 8:30 p.m. Sundays 4:00 and 7:00 p.m.
Madagascar, the musical that competes with the Lion King
We find that the animals have taken the Gran Vía, Madrid, on each side of the street we find different music.
It has been released on February 8, we are before a date for lovers of musicals, for its representation has chosen the Teatro de la Luz on Gran Vía Street, number 66, a few meters from Gran Vía Capital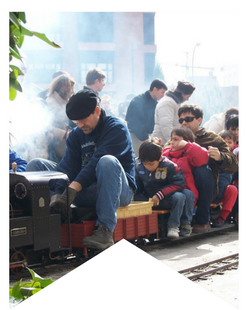 The most famous characters of Dreamworks arrive in the live musical of Madagascar, based on the animated film. The stars of the New York Zoo come to Madrid for us to enjoy their characters, such as Alex the Lion , Marty the Zebra , Melman the Giraffe and Gloria the Hippopotamus.
the musical for the whole family
If you are wondering what to do in Madrid with children or what are the best plans with children in the city, from Gran Via Capital we recommend an adventure, a different trip to all those made, where the protagonists will enjoy the fun adventures of the wonderful African island. 105 minutes of fun where you can enjoy values ​​such as friendship and companionship, an experience that will delight the little ones of the house and not so small. We can enjoy the musical of Madagascar until May 13 , what are you waiting to enjoy with your family in this new appointment?
More information about Madagascar
Text : Kevin del Aguila.
Music and original lyrics : George Noriega and Joel Someillan.
Musical direction : Fabnio Serri.
Where to buy tickets for Madagascar? : You can buy the tickets here from € 19. Children under 12, if they do not need a seat, will not have to pay entrance.
Do you want to come to Madrid to enjoy the musical Madagascar?
Click on the image and reserve your apartment with us.