Ideas for a perfect getaway in Madrid for Valentine's Day
Valentine's Day is around the corner, one of the most special days for every couple. This year, it's even more festive, as the 14th of February lands on a Sunday. From Madrid Smart Rentals, we are going to suggest the best plans for you to surprise that unique person in your life
Get married Las Vegas-style
What happens in Madrid, stays in Madrid. This famous saying, usually applied to the visitors of Las Vegas can also be used for these days in the capital of Spain. From today and until Sunday, the Hard Rock Cafe in Paseo de La Castellana, hosts "The Week of Love", with different events related with Valentine's Day. One of the main activities is "getting married" in an actual chapel, with an Elvis impersonator.
What better way of bringing back to Madrid a small piece of "The City of Sin"?
A musical Valentine's Day
As a part of the agenda that Madrid's emblematic concert hall Galileo Galilei has for its 30 years' anniversary, this Sunday you will be able to enjoy the Valentine's Day Music & Friends Festival. Stand-up comedy, concerts (Carlos Sadness, Rural Zombies, Only the lonelys…) and many more activities for an original and fun Valentine's. Doors open at 18:00 and the activities begin from 18:30.
Plan a romantic dinner
A classic. Surprise the person you love with a lunch or dinner in a romantic restaurant. Even if it's true that every person has its own definition of romanticism, we are going to give you our own suggestions of the best restaurants for a romantic soiree in Madrid.
The web Restaurantes.com places "Marieta" (Barrio de Salamanca) "Amayra" and "Café de Oriente" (Centre of Madrid), or the "Oam Thong" (Chamartín) as some of the most romantic restaurants of the city of Madrid.
Prepare a nice breakfast or brunch outdoors.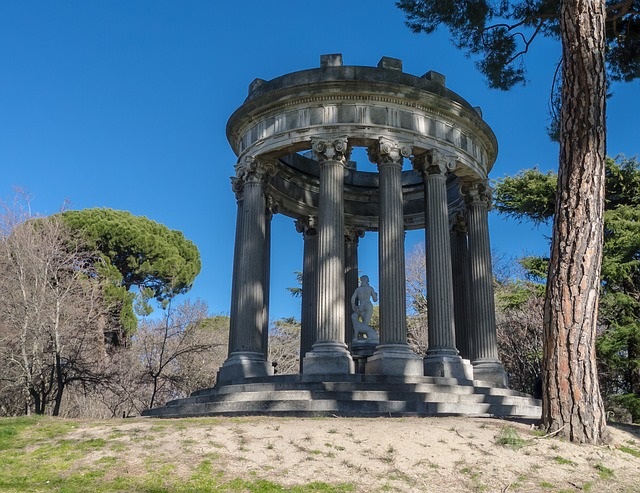 Weather permitting, one of the best ways of celebrating Valentine's Day is to organise a breakfast or brunch outdoors, picnic-style, while you enjoy some of the most beautiful gardens and green spaces in Madrid. Many catering companies will take care of preparing personally what you like and will send it wherever you desire and whenever you need. We are big fans of the El Capricho park, in Alameda de Osuna.
If you're already planning your romantic getaway in Madrid, we can offer you the best options. In our touristic apartments in the centre of Madrid (Atocha, Gran Vía, Chueca and Fuencarral) you will find the serenity, privacy and freedom that an apartment gives you, combined with the equipment and commodities of that of an hotel. This Valentine's we want to be your home away from home. Are you in?