Femme Creators, design market
On March 3 and 4 Femme Creators an event dedicated to fashion that will have more than 150 designers. The localization? at the Matadero, a perfect event if you are our guest at Madrid SmartRentals Delicias , as it is located a few meters from the premises.
It is intended, with this edification of the Design Market: Femme Creator to value the role of women as creators and paying tribute as a designer thanks to the different exhibitors.
What is the Femme Creators?
We are not only facing a Design market, a meeting point to give visibility to the talent of the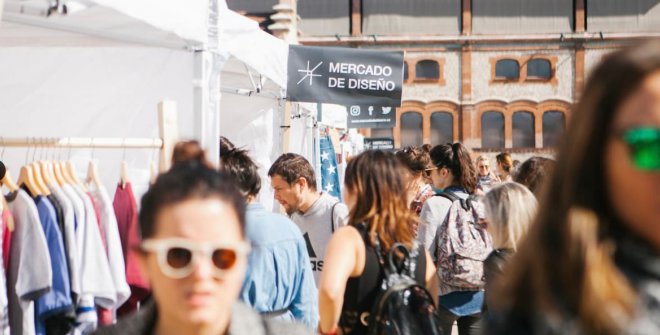 young designers and designers. An appointment where all types of public gather to enjoy an unforgettable weekend at the Matadero, a unique place for this type of initiative in Madrid where we will enjoy
of all fashion, jewelry, accessories and decoration, as well as other actions such as workshops, galleries and outdoor food thanks to the different proposals in the food trucks.
Among the different activities that will be held at Femme Creators, the MD-i Award for Best Independent Designer of the Year; will be awarded, a prize of 1,000 euros in cash, a premium stand at a 2018 edition of Mercado de Diseño, a commemorative award as "Best Designer" and a free Crowdfunding campaign through the Verkami platform to continue with her career.
The music will also be present thanks to the presence of groups like Soleá Morente, Sandra Bernardo or Linda Guilala on March 3 and Dreyma, Elevn and Ruiseñoram on March 4 on the Aperol Spritz Live stage. You have more information in your web
Are you looking for accommodation in Madrid and enjoy the Design Market: Femme Creators?
If you are looking for a place to stay to enjoy the best trends or events at the Matadero, we recommend the SmartRentals apartments, take advantage of our web sites by clicking here.