Enjoy the best coffee in Madrid
Just as an instrument to wake us up, or as a small dose of pleasure, many of us can't even imagine going through our day without one (and some more than one) cup of coffee. Today, Madrid Smart Rentals brings this post, that may well be for the second type, coffee enthusiasts that enjoy this drink as something gourmet and tasty.
True Coffee Experience
If you're a coffee-lover and you find yourself in Madrid between the 17th and the 19th of March, then you're in luck. TheMatadero Madrid (Plaza de Legazpi, 8) holds the 3rd edition of the 'True Coffee Experience', an event where amateurs, baristas or tasters get together to enjoy their passion for this beverage.
National barista, tasters and mixologist championships will be held in this event, that will bring different kind of people that will compete internationally in Dublin and Shanghai. In addition to tasting several types of coffee, professionals will find all the necessary to start their own coffee-related business.
The barista and latte art competitions are specially interesting for the observer. You can also take part of talks and workshops in the True Coffee Experience. The admission is free every day.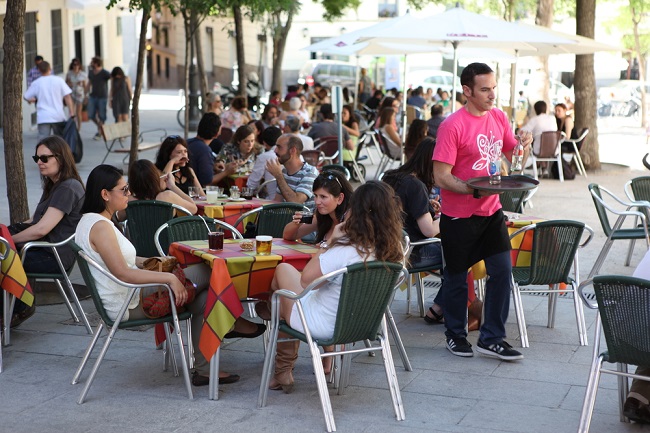 Cafeterias with character in Madrid
Further than an event like the True Coffee Experience, Madrid is a city where you can delight in the urban ritual of having a coffee and take a break from the every-day routine. Some of the best cafés we suggest in the capital are:
'La Bicicleta': Located in Plaza de San Ildefonso, the heart of the Malasaña neighbourhood. The perfect place for urban cycling enthusiasts that is built in a real workplace.
'Lolina Vintage Café': Also in Malasaña, in the Espiritu Santo street, you will discover this retro-themed café. A great place to luxuriate in.
'Café Central Madrid': In the 10th of Plaza del Ángel, apart from being able to enjoy a drink or coffee, this establishment keeps on organising live music concerts since 1982.
'Mür Café': This British-style coffee shop is in the Plaza CristinoMartos, 2. Here you can just have a coffee or savour its invigorating brunch on weekends.