Be one more in the neighbourhood- Sol: Beers by pairs in the bar "En busca del Tiempo"
Now that the good weather is starting, and you will surely feel like having a beer with some friends in the sun, it's the perfect time to recommend you one of our favourite places to go out for a beer in the centre.
In the streets of the old town of madrid, very close to Puerta del sol, you can find the restaurant "En busca del Tiempo· (Calle Barcelona, 4). A rustic and traditional bar of Basque cuisine where you can enjoy one of the best stakes in the capital. You can find out for yourselves if you go there and ask for the Tasting Menu (Menu Degustación) for 35€
2×1 in cañas: Let the happy hour begin!
In addition to its dining room, this restaurant has another space to try out some of their tapas accompanied by a good glass of beer (in Spanish: caña) or a glass of wine. What many people don't know is that from Monday to Friday, from 6-8PM they celebrate their happy hour, and they have the drinks at half the price! How are you going to turn down their 2×1 in cañas! This is why time goes by so quickly in this bar!
To have with your drink you can try their famous tostas: Foie, stake, salmon, goat cheese…there all amazing.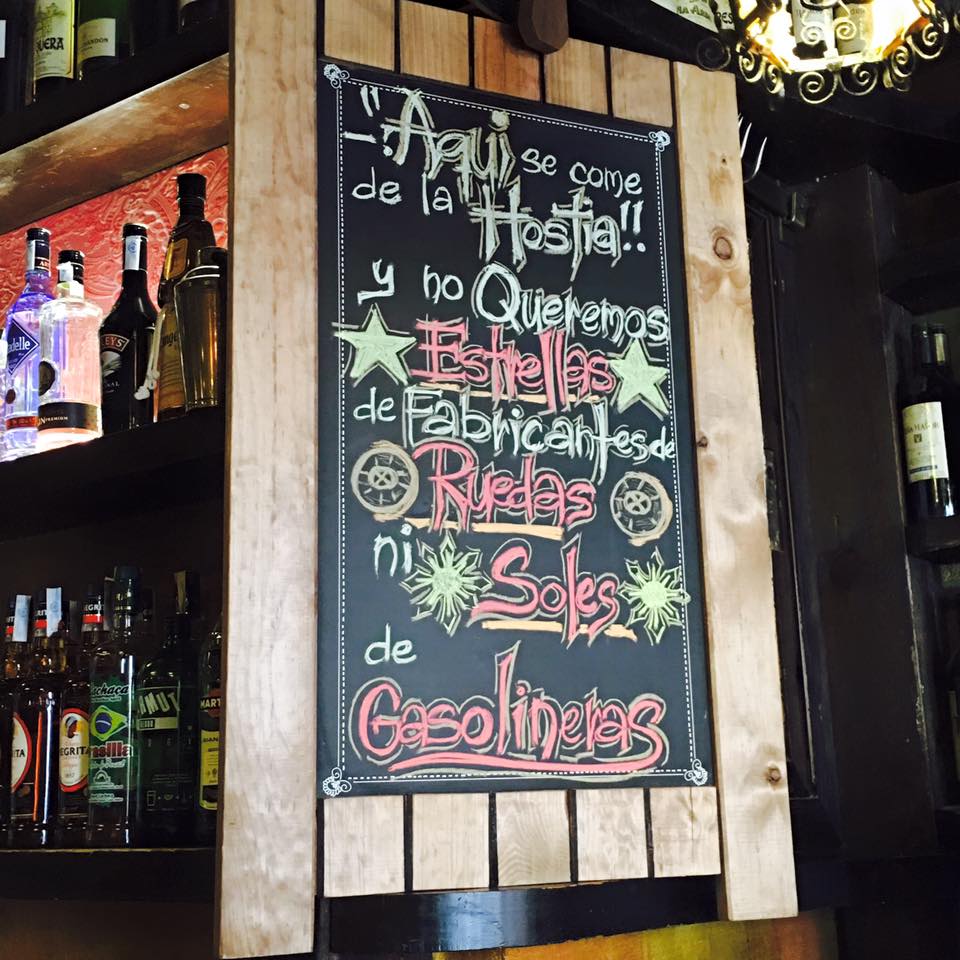 The bar's philosophy is greatly defined by the posters than hang from their walls. A truthful thought by the Italian composer Giachino Rossini: "To eat and love, sing and digest. Here are the four acts of this comical opera called "Life" and that fades away like the foam of a Champagne bottle. Who lets it escape without having enjoyed it, can be considered a fool"
Now you know another place in Madrid to enjoy the small pleasures of life. Keep the secret!