Almoneda, ANTIQUES FAIR in Madrid
Although there is still a lot left for April, we are advancing the Antiques Fair, Art Galleries and Collecting, Almoneda , a unique event for both collectors and lovers of antiques. It is celebrated in Ifema from April 7 to 15
Almoneda, what can we see?
In this fair the vintage sense does not come to include all the pieces that we will be able to enjoy, since, we speak of pieces with the classic charm of its decade. Are you ready for the trip to the past?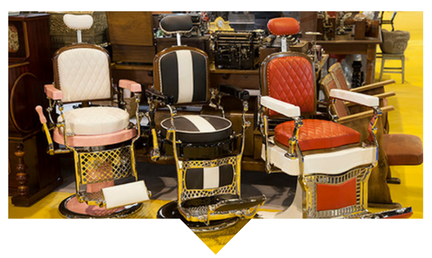 We are talking about more than 25,000 pieces that are more than 50 years old in the same premises of IFEMA. We will take a look at classic furniture, home clothes, accessories such as handbags and watches and all kinds of decoration from the 40s, 50s and 60s created by the greats of international design. There will also be space for hand painting and sculpture by gallerists and antique dealers.
Almoneda is an unmissable event for collectors
Would you like to start a collection? Do you want to expand the one you already have? Well do not miss your chance in Almoneda Madrid, as this fair has not only collectors, but also a meeting point for fans who want to enjoy the best vintage pieces, the price of their pieces is within reach of any pocket You want to take a piece of history home. Do not lose this chance.
More information about Antiques Fair, Galleries of Art and Collecting Almoneda
Where: Convention Center IFEMA
When: From 7 to 15 April
Open doors: On April 10 there will be an open door session for all those who want to immerse themselves in the history of the exhibited pieces.
Do you want to come to Madrid to enjoy Almoneda, antiques fair?
Click on the image and book your apartment with us and enjoy all the luxury of the best vintage pieces.